How to get ahead in project management
Last year was a record year for female candidates sitting the APMP: APM's Project Management Qualification. By default, therefore, it was a record year for eligible female winners of the APM Brian Willis Award, since women accounted for just over a quarter of all candidates for
this examination.
The increase in female candidates is a growing trend and the obvious question is: why? Why are more women deciding to take the APMP to pursue a career as a professional project manager?
One reason is the reputation of the APMP in the marketplace. According to APM survey results, 97 per cent of candidates said they would recommend the qualification to other project professionals. Its standing is further enhanced by a number of leading employers. As Alan Macklin, business development manager with engineering consultancy CH2M HILL, puts it: "APMP is the bedrock for a project manager's progression. It's a good and necessary first step." Sharon Street, head of project support at conservation charity the National Trust, adds that APMP gives "people the knowledge required to be able to deliver projects successfully".
The second reason is personal career satisfaction. Again, recalling APM candidate survey data, 94 per cent of candidates said that having the qualification improved their self confidence with regard to their project management ability, while 90 per cent thought they were more competent as a result of gaining the qualifi cation.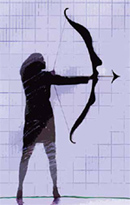 The final reason, and perhaps the most tangible, is that APMP is proven to boost a project manager's earning potential. Based on findings from the Arras People Salary and Day Rates Review in 2011, it was proven that APMP-certifi ed project managers can expect to earn up to £10,000 more per annum than their non-certified counterparts. (Meanwhile, contractors with the qualification are likely to earn between £400 and £600 per day.)
Apply this to the average project manager's salary today – reckoned to be somewhere around the £45,000 mark – and the investment in APMP training becomes all the more worthwhile.
Despite the boost in earnings offered by the APMP, female project managers are still some way behind their male counterparts. Arras puts the figure at 13 per cent, which is better than the national average (19 per cent, according to the Equality and Human Rights Commission's Gender Pay Gaps, 2012 report), but it is still nowhere near good enough.
That said, project managers are always better off with the APMP, as evidence shows that professional development gives practitioners more control over their careers. And, while the latest record batch of female entrants may not be pioneers in the truest sense, they are certainly changing the face of the profession as a new demographic emerges.
---
More information: