People in projects – a sign of the changing times?
The APM People SIG recently undertook a short 'pulse' survey to ask APM members for their views on people-related aspects of project management. On the face of it, the results may appear unsurprising. But dig a little further and the data suggest hidden issues as project managers deal with the consequences of globalisation, decentralisation and conflicting expectations.
Some of the results are summarised here (percentages are rounded up).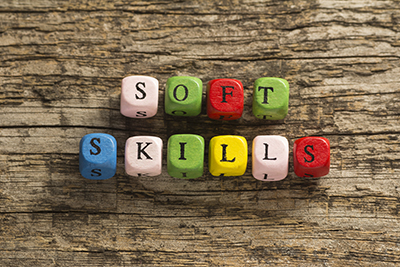 1. It's the soft skills that matter most
When asked which characteristics would become the most important ones for project managers going forward, unsurprisingly, 'Communication' remains top of the list (41 per cent). What is interesting is the rising importance of other soft skills such as leading virtual teams (23 per cent), emotional Intelligence (19 per cent), and relationship skills such as negotiating (15 per cent).
The project manager role appears to be increasingly one of communicator/fixer/mediator rather than one which leads with technical skills and the 'right brain stuff' follows on. Ten years ago the prevailing climate might have been different.
2. Stakeholders are not always a high priority
When it comes to managing relationships with stakeholders, we wanted to know what happens in practice. We were rewarded with refreshing honesty. Only 35 per cent said that their organisation approach is to 'identify who they are, plan, act and review engagement with them throughout the project'.
At the other end of the scale, 10 per cent owned up to a reactive approach to stakeholders, being 'often unclear who many of them are' and a further 15 per cent are managing relationships by 'intuition'.

3. Social media is not always the right tool for the job
Nearly a quarter of respondents said that 'leading a virtual team' is one of the most important skills for the project manager. We wanted to know whether online collaboration tools are replacing the need for holding face-to-face meetings? Only a quarter of project managers felt that it's possible to run a virtual or separated project team perfectly well using social media. But nearly one third of respondents told us that it is always more difficult to run a project team without any face-to-face contact and 44 per cent said that there needs to be regular times for team members to get together.
4. Leadership means being willing to deal with hidden pressure
We asked several questions to investigate how project managers approach managing their own project teams. From team culture, to decision making and getting alignment, it's clear that project managers shy away from taking the easy option.
Approaches to project decision making: there was a nearly even split between a 'clear leader in charge' with the project manager taking responsibility (44 per cent) and a 'collaborative team approach' even if this meant dealing with timing pressures (40 per cent).
Allowing dissent within the team: building a team of 'clones' who never challenge might make the task easier but it's clearly not what project managers feel will get results (a tiny 1.5 per cent said that a project team should be assembled from like-minded people, who will all pull in the same direction). There's a strong view that having some differences in viewpoints is healthy and should be encouraged (90 per cent), despite the implied challenge of how to ensure dissent remains constructive.
Style of team culture within the context of the wider organisation culture: 63 per cent felt that project teams should develop their own 'micro-culture' if it brings better results, a clear preference for some independence from the 'mother ship', despite the added pressures and challenges that might ensue. Surprisingly, this was the preference even in those industry sectors that might be considered to be the most rule-constrained, such as defence.
This survey was intended to be a starting point, taking the pulse on a range of topics related to the people-related skills that project managers. The findings suggest an interesting picture of an evolving role for project managers to deal with emerging and hidden challenges. Further investigation is needed before we can draw conclusions, but in the meantime, we want your views. Does the data presented here reflect or contrast with your experience? Comment below or contact APM People SIG direct at: Peoplesig@apm.org.uk
Blog co-authorship: Tim Lyons and Fran Bodley Scott