Project managing NHS Louisa Jordan: "The hardest three weeks of my life"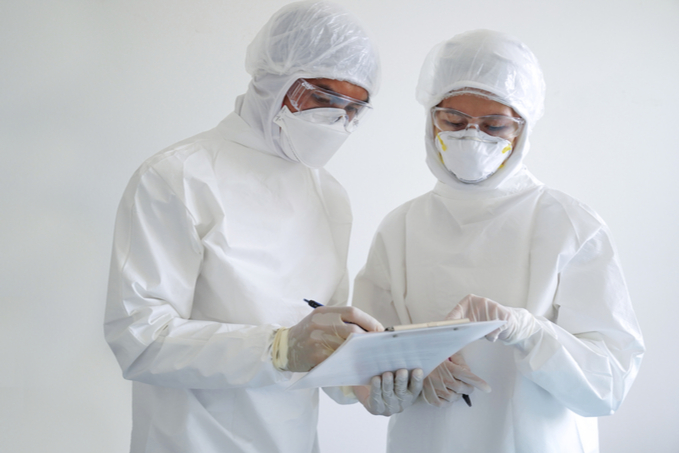 Temporary hospitals have been erected at great speed across the UK to help deal with Covid-19 patients. London, Bristol, Harrogate, Manchester, Birmingham, Sunderland and Exeter have all established an NHS Nightingale, while Scotland's NHS Louisa Jordan, named after a nurse who died in the First World War, opened on the 19 April in Scotland's largest exhibition centre, Glasgow's SEC, at a cost of £43 million. Set up with 300 beds, it can accommodate up to 1,036 patients if needed.
Infrastructure firm AECOM was heavily involved in the project. Graeme Watson is the firm's project director for NHS Louisa Jordan, and here shares his experience of working on an extraordinary project that saw his team "stretched in so many different ways".
Ten years becomes three weeks
While a normal healthcare project of similar size can take up to five years to design and another three to five years to build, the programme for delivering NHS Louisa Jordan was extremely compressed -- at just three weeks -- from inception through design, procurement, construction, commissioning, handover and occupation by the NHS.
"Our first question was whether the brief could actually be delivered within the timeframe," said Watson. This assessment had to be concluded within the first 48 hours and needed to include a robust cost estimate. It was complicated by the scarce availability of materials due to the severe restrictions placed on industry in the UK and abroad, and the impact of similar NHS Nightingale projects exhausting the supply chain. Furthermore, the design and installation was constrained by the existing building fabric and systems.
In addition, there had to be a focus on compliance with NHS technical standards. "This is a facility for extremely ill patients and the systems must be safe," said Watson. "In order to succeed we had to hold detailed engagement with authorising engineers and clinical teams to ensure there was visibility over the design at all stages."
The hardest three weeks of my life
Watson says the project "was the hardest three weeks of my life" -- which means a lot when it comes from someone who served as a platoon commander in the British Army on operations in Iraq. "This stretched me in many different ways including implementing an extreme level of prioritisation to set up processes which were streamlined, fit for purpose, and maximised compliance and patient safety and building relationships and trust very quickly with new team members and companies," he said.
Watson also had to deal with vast amounts of information across a number of different workstreams, lead meetings and agree ways forward with significant uncertainty, and provide accurate and robust briefings to very senior levels of the NHS and Scottish government. "It was a privilege to work on. It was challenging, exhilarating, and rewarding – all at the same time," he said.
"The most impressive element of the project was the way everyone collaborated to such a degree. Yes, of course there were tensions and we had to hold people to account, but the can-do attitude that everyone brought was amazing. We had to create the conditions where any member of the team could feel confident proposing ideas that could reduce programme, deliver more safely, or solve a problem," he said.
Lessons in true collaboration
Taking important lessons learned from such a unique project that would be almost impossible to replicate is an interesting aspect. "If I could try and bring one element from this project to future projects, it would be building a team where everyone is so solutions-focused and flexible – any time someone thought they could help they flagged it up. I don't think anyone let anything personal get in the way of the common goal," said Watson.
Meanwhile NHS Nightingale in Manchester opened at the Manchester Central Convention Complex on 17 April. Designed by BDP and delivered by IHP, the joint venture between VINCI Construction UK and Sir Robert McAlpine have worked alongside NHS staff, the Army, Mott MacDonald, and NG Bailey to complete the 750 bed hospital from scratch in a Grade II* listed building in under two weeks. It has taken up to 1,000 people working 24-hours a day to achieve.
BDP principal Ged Couser, who leads the architecture practice, said: "Delivering emergency hospital facilities in conference and exhibition centres is unprecedented... the biggest challenge on the project has been responding to an evolving brief while delivering the services at the same time, and all within two weeks, from the very start to the project handover. The scale of the task has been absolutely unprecedented, and it has taken an incredible collaborative team effort between the client, the design team, the contractor and the army."
He told BBC Manchester that he was impressed by the army's approach to dealing with the project, which was to strip back a complicated process to make decisions quickly. It was about pulling the bigger levers – a lesson learned that will now stay with him for future projects.

Image: Pordee_Aomboon/Shutterstock.com