Reflections on a turbulent 2020 for the National Trust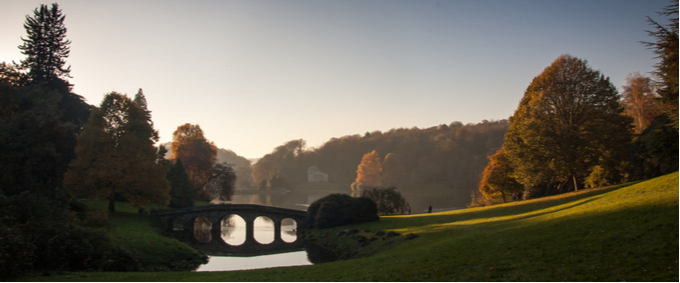 At the start of this year, the National Trust was set to celebrate 12 months of events and activities to mark its 125th anniversary. In January, to kick off that celebration, I announced our ambition to plant 20 million trees, establish green corridors in UK cities and reach net-zero carbon emissions by 2030. This would be alongside a diverse range of conservation projects, while also continuing to provide fun and inspiration for visitors to all our houses, gardens and open spaces.
Of course, I could scarcely have imagined how the year would pan out.
A £200m loss
When the first lockdown was announced, we followed the guidance and closed all our historic houses, gardens, shops, cafés and holiday cottages. The loss of revenue is estimated at around £200m, and we've had to make considerable cuts to ensure the Trust's long-term sustainability. Losing committed and experienced people from all parts of the workforce has been heart-breaking.
We also had to stop or defer £124m of projects, including some of our work to restore nature, at a time when access to green spaces is more important than ever.
We responded by offering more online content to connect people and inspire them to enjoy nature from their homes or on their walks. I have been heartened by the many people who have got in touch to share their experiences of lockdown and the time they have had to enjoy connecting with nature and with others, whether listening to birdsong, watching a sunset or simply noticing the blossom on the trees.
Mammoth project effort
Gradually reopening the Trust's spaces in June enabled many of our members to return to their favourite properties. It also presented project management challenges. To ensure the safety of staff and visitors, we needed to introduce pre-booking and social distancing. This required a mammoth effort from our teams to set up a booking system and to make all the changes needed in gardens and houses.
It was a positive example of adapting our plans to meet a changing need, and it showed what can be achieved when you bring together a team with diverse skills from across the organisation with a really clear brief, all focused on the same priority: delivering at pace. Although the booking system experienced some teething issues, hundreds of thousands of people have since been able to safely visit the places they love.
The National Trust's co-founder Octavia Hill said: "We all want quiet. We all want beauty. We all need space." The pandemic has shone a new light on the truth of that, as well as on the inequality of access to green spaces, particularly in urban areas.
Just as the government at the end of the Second World War had the vision to establish our National Parks at the same time as creating the NHS, now is the time to invest in the green spaces that are so essential to the health and happiness of the millions living in towns and cities.
Another challenging year
The National Trust has been around long enough to have experienced and survived major events before, from world wars to foot-and-mouth disease, and we feel immensely grateful for the members who have supported us throughout these turbulent times.
Looking ahead to 2021, I am anticipating another challenging year as restrictions continue and public confidence is slow to return. Nonetheless, I am hoping to restart some of our projects and rebuild our team of project managers.
My commitment remains constant. I want the National Trust to continue to tackle climate change, to champion nature and to provide everyone with the space and the opportunity to feel refreshed by the natural world and the heritage around them. And, importantly, I want people to feel that they can play their part in helping to care for and protect it.
A version of this article originally appeared in the winter 2020 edition of Project journal, an exclusive benefit for APM members.
Image: Joe Dunckley/Shutterstock.com