Skills and stability: comment on the spring budget
Throughout the run up to the spring budget the traditional rumour mill predicting unreserved spending on new legacy projects has been somewhat muted due to the 'steady as she goes' approach of the Chancellor of the Exchequer, Philip Hammond. The message being that we will plan for possible bumpy roads ahead, but expect the clouds to lift.
For those delivering the government's major projects portfolio, featuring over 200 projects and a ½ trillion pound whole-life cost, the chancellor's' cautious approach may be exactly what is needed for the project profession as he seeks to prepare the economy for the uncertain future that is expected when prime minister Theresa May triggers Article 50 later this month.
The chancellor's target to increase infrastructure expenditure to 1.2% of future GDP will hopefully make good on major investment promises identified previously within the government's Industrial Strategy and Northern Powerhouse Strategy, including continued support for HS2.
For the project management profession, this budget could provide long-term commitment to funding for some major projects – albeit with the shadow of Brexit hanging over all of this.
Where spending does occur, it is important to see skills prominent on the agenda, with vocational and technical education in England set to get an extra £500m a year in a bid to train more skilled workers. The impact of the apprenticeships levy next month will also be a key determinant on skills provision over the next three years.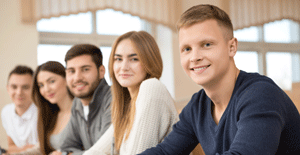 As the chancellor recently wrote in The Times: "We will take further action to give our young people the training they need to access the highly skilled and highly paid jobs of the future. Not only is this vital for them as individuals, it is vital for British business, too. All the leading business organisations consistently tell me that access to highly skilled workers is the key prerequisite for Britain's future economic success."
Like many other professions, we must now continue our efforts to create diverse and accessible career paths available to school leavers if we are to continue to fuel the skills pipeline needed to deliver the complex projects of the future. Huge strides are already underway in the field of project management where employers are at present adopting the new apprenticeship standard, Associate Project Manager Trailblazer level 4. However, as the benefits of world-class project delivery in today's society manifests itself we must embrace Hammond's Budget commitments and ensure we are ready to welcome fresh blood into our ranks.