Who delivers quality in a project?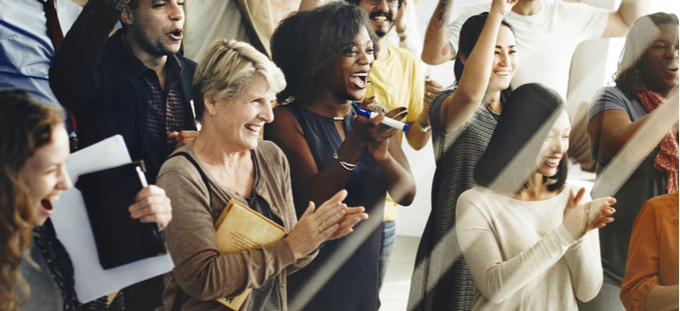 In my previous blog, I described why it's so important to manage project quality well. Poor quality on projects leads to:
Health and safety issues, even deaths;
reduced and delayed benefits;
delays; and
cost increases
Skimping on getting it right doesn't save time and definitely doesn't save money. So, whose responsibility is it to ensure the project delivers fit for purpose outputs meeting the requirements of the business?
As a quality outcome is critical to project success, it is the project, programme and portfolio managers who are accountable for it. Striking the right balance between quality, cost and schedule by these leaders is vital for a successful outcome. People make everything happen in projects (processes, disciplines and tools just help), that means it's everyone that is responsible. Fitness for purpose needs to be baked into every step from concept to maintenance, so everyone must be committed to it.
Why isn't it like that already?
Quality thinking requires looking at the big picture, not just its individual elements, which needs everyone thinking and working together. Unfortunately, the culture of specialisation seems ever-increasing, so our motivations and opportunities to think about the 'big picture' are declining.
Quality specialists are there to establish a quality culture and quality management system (the roles, responsibilities, processes, standards etc for ensuring quality results) that affect the way everyone within the organisation thinks and works. They also provide the tools, methods and disciplines that enable everyone to work together to give a successful, i.e. quality, outcome. A small team of quality specialists simply cannot ensure quality products and outcomes are delivered if others are unconcerned about whether their outputs are right in the overall sense.
A culture focused on success/quality is vital for survival
Business change has become continuous, and disruptive business changes are ever-more common, especially since COVID-19. Constant change needs to be reflected in the organisation's ways of working.
You can't force quality thinking onto people – it has to come from within. Forcing processes and procedures onto an unwilling workforce just encourages corner-cutting and shoulder-sloping. The most successful projects get everyone working together; aiming for quality outcomes ensures the best performance from such teamworking.
Changing entrenched attitudes and behaviours and building enthusiasm for working towards quality isn't simple. Instilling a quality culture needs a drive from the top, with clear leadership from management and winning the hearts and minds of everyone. Ideally, the whole organisation will change its culture, but I've found it possible to create a local 'project culture' except in the most toxic organisations. The project team needs to lead by example – if the project team members just talk the talk, how can anyone else be expected to walk the walk?
The aim is to create a working environment of trust and performance in which:
People work in teams, and teams collaborate with other teams
Organisational silos are broken down, with dialogue whenever needed
People feel ownership of the outcomes
Genuine mistakes are shared immediately without fear of punishment i.e. a no blame culture.
Permanent solutions to problems are sought, not just 'papering over the cracks'.
Team work is a core enabler of successful quality management, so the team must include leaders from the supply chain. Where products of the supply chain are critical to project success, then their suppliers should be included in the project team no matter what supply chain tier they are in. Products critical to the success of the project may include items such as bespoke, higher-performance or tighter tolerance products.
Extending teamworking across commercial and contractual boundaries facilitates smoother and more effective collaboration based on greater understanding and trust. Where people have shared objectives and a shared vision of success, something the NEC range of contracts are seeking to achieve, most barriers to quality are removed.
Top tips for creating a culture for project success:
Understand who your stakeholders are and what success looks like for each of them – document their acceptance criteria
Challenge the documented requirements if they don't meet those aspirations – don't build to the wrong requirements.
Brief all stakeholders on the way of working you are looking for, and what benefits you expect to see from it
Lead by example: talk the talk and walk the walk
Manage risk proactively to avoid quality issues, with their delays and rework costs. Involve as many stakeholders as sensible so they are engaged, and they own their risks i.e. are in the team. Don't accept hiding things away - build openness and trust
Display a zero tolerance for bad behaviour and poor standards; coach those involved to change for the better
When things go wrong, prevent blame storms – we are where we are, we'll work together to fix it.
Test the solution will meet the requirements at each stage of design and build – manage expectations with the stakeholders if it can't
Since success depends on everyone getting things right, quality is everyone's responsibility. Promoting a better culture focused on higher quality and shared success makes success more likely and gives a much more enjoyable working environment. 
Reflective exercise: Why is working together towards a shared objective more productive? If you have experienced both blame cultures and supportive cultures, which worked better and why? Let us know in the APM Hub (🔒), we'd love to hear from you.
The APM Hub is available for APM members. If you'd like to join our community please visit our membership area.
Image: Shutterstock.com