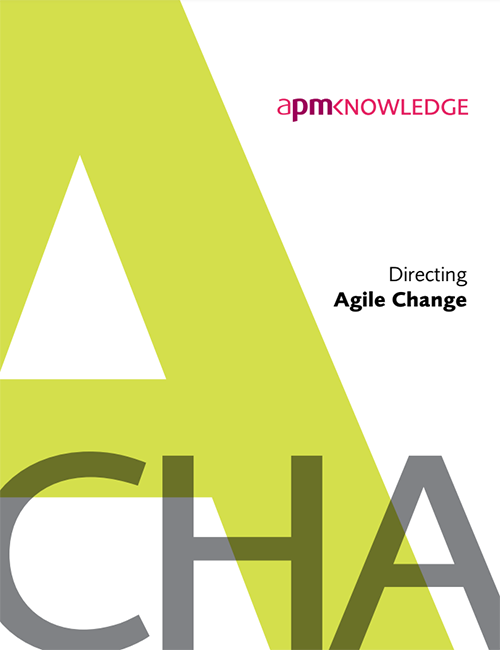 Free PDF download for members
Directing Agile Change
APM members can claim 10% discount on hardback and paperback publications by using code APMMEM10 at checkout. Plus, FREE member digital copy downloads on named titles. Not a member yet? Join us
Digital copy

£9.99
Description

Purchase on Amazon for 25% off

"Agile working is increasingly recognised by organisations as a competitive advantage, where a speedier but controlled response is needed to changing environmental conditions. How should organisations oversee the delivery of agile projects? This guide provides the answer."

Jennifer Stapleton, foreword author.

Directing Agile Change is the latest offering from APM's Governance Specific Interest Group (SIG).

Written by SIG members Brian Wernham, Adrian Pyne, Roger Garrini and Martin Samphire, this latest guidance is aimed at those involved in the governance of all change initiatives, with an emphasis on those at senior level – board members, sponsors and stage gate reviewers etc.

Divided into five main sections, the guide covers the main principles of agile governance, when to adopt an agile approach and, importantly, how to gain the most value from being agile. Also included are checklists to adopt and key questions to ask.

Directing Agile Change is the first 'how to' agile guide published by APM. It seeks to recognise that agile is not limited to software development but can also be applied to many aspects of an organisation.
Details

Paperback: 246x189mm, 2016 
Author: APM Governance Specific Interest Group
Publisher: APM
ISBN 978-1-903494-60-8
Price: £15.00 
Reviews

"WRITTEN AT A VERY HIGH LEVEL"

Directing Agile Change is a 'how-to' guide targeted at professionals at senior management level who are new to agile ways of working and project delivery, but are accountable for their success. Divided into five main sections, the book introduces agile concepts, principles and myths in straightforward language and without complex jargon. It also provides easy-to-follow governance checklists applicable to relevant roles.

The latest offering to be published by the APM Governance Specific Interest Group (SIG), Directing Agile Change was compiled by SIG members Brian Wernham, Adrian Pyne, Roger Garrini and Martin Samphire. It is written at a very high level and introduces concepts only very briefly to the audience. However, this approach is highly appropriate for people who engage at a higher level.

This book will benefit those who operate at board or steering-committee level, rather than project managers, who should be working at a much more detailed level.

Premanand Doraiswamy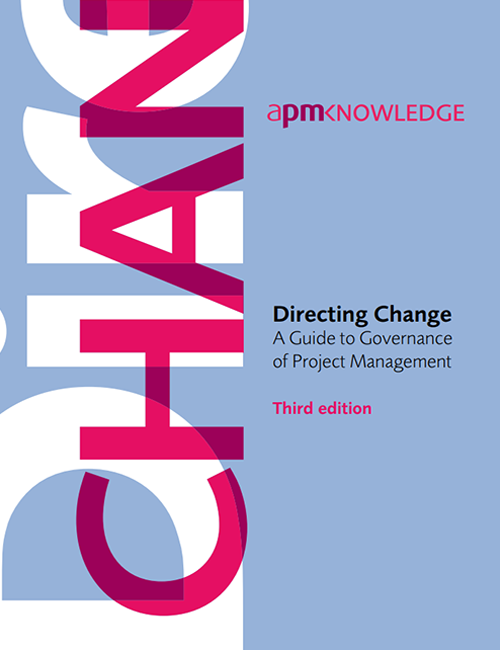 Directing Change: A Guide to Governance of Project Management, 3rd edition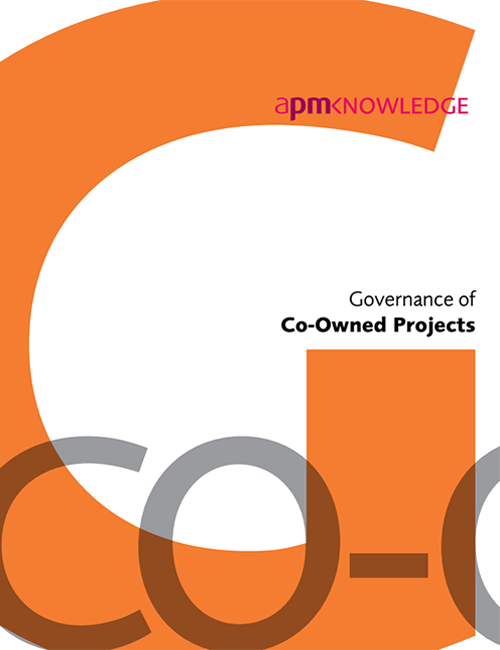 Governance of Co-Owned Projects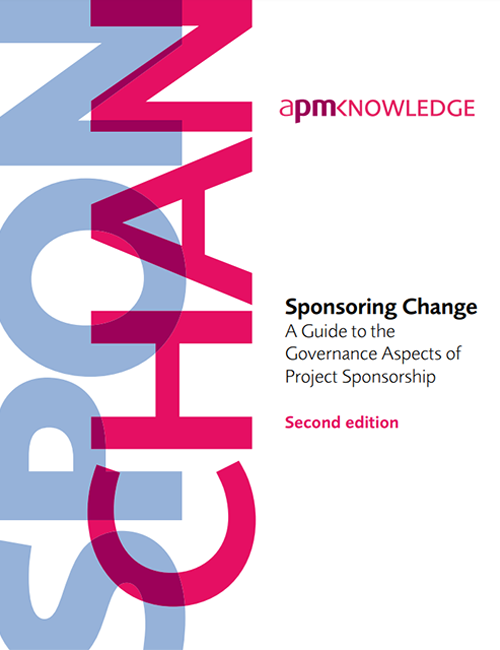 Sponsoring Change: A Guide to the Governance Aspects of Project Sponsorship, 2nd edition