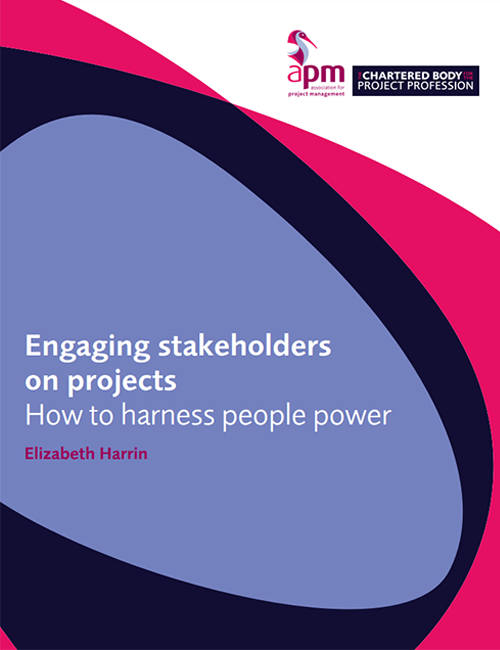 Engaging stakeholders on projects - How to harness people power
APM members can claim 10% discount on hardback and paperback publications by using code APMMEM10 at checkout. Plus, FREE member digital copy downloads on named titles. Not a member yet? Join us
Digital copy

£20.00
Description

Engaging stakeholders on projects provides an in-depth examination of the topic covered in the APM Body of Knowledge 7th edition. It gives project professionals detailed tips, tools and practical steps to help improve ways of working and shows how harnessing the power of people is key to improving project success.

This book seeks to address central questions such as:

What does engagement look like?
What tools have I got available?
How do I best reach, engage and work with stakeholders?
How do I minimise conflict and resistance to change and move toward resolution?

Engaging stakeholders is written for project delivery professionals. Whether you work at project, programme or portfolio level, you'll have stakeholders involved in your activities. This book addresses the challenges you face when dealing with project-driven change in organisations.
Details

Paperback: 246 x 189 mm, 196pp
Author: Elizabeth Harrin
Publisher: APM
ISBN-13: 9781913305109
Price: £25.00
Reviews

"This easy to consume, simple to follow, valuable advisory read …guides you through the book on a journey to stakeholder engagement understanding but is also well designed to allow for 'dipping in and out' during your projects for in the moment inspiration and help."

Peter Taylor, author of The Lazy Project Manager
Related reading
Author bio

Elizabeth Harrin, MA, FAPM, MBCS has been actively engaged in projects since 2000. She has worked in financial services and health care, in the UK and France, leading a range of projects from ERP implementations to compliance initiatives and IT-enabled business change.

Elizabeth is a PRINCE2, MSP and P3O Practitioner and holds the ITIL Foundation certificate. She is a Fellow of the Association for Project Management and a member of PMI. She holds degrees from the University of York and Roehampton University.

Elizabeth is director of Otobos Consultants Ltd, which does both copy writing for project management firms and support for individual project managers through training and mentoring.

She is the author of five other books about project management: Shortcuts to Success: Project Management in the Real World (which was a finalist in the Management Book of the Year Awards 2014 and now in its second edition), the PMI-best seller Collaboration Tools for Project Managers, Communicating Change, Project Manager and Customer-Centric Project Management.

Elizabeth is also the award-winning blogger behind A Girl's Guide to Project Management, which aims to help teams get work done. She is widely published on project management topics and has contributed to numerous websites and magazines.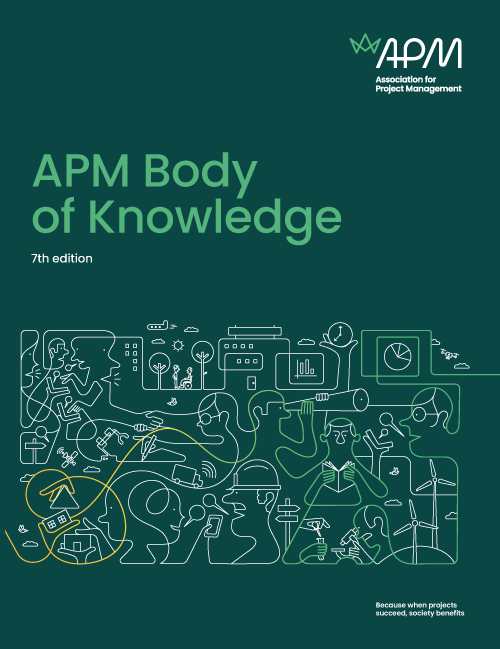 APM Body of Knowledge 7th edition