An introduction to an effective earned value management system (EVMS) webinar series part 3

An introduction to an effective earned value management system (EVMS) webinar
part 3 in this 3 part series
This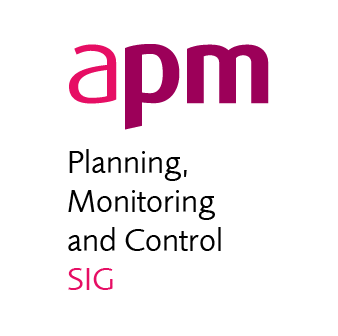 series of webinars will introduce people to the, often poorly understood, system of work (the Earned Value Management System) that underpins good Earned Value Analysis (EVA) and enduring decisions.

The techniques for analysing EVM data are well understood and widely deployed. However, the system of work that provides 'unquestionable' data to analyse is less well understood. This, in turn, has led to a lack of understanding of what Earned Value Analysis is actually telling us about our projects.
This series of webinars aims to improve and broaden the understanding of what makes a good Earned Value Management System (EVMS) and why it is important to be as concerned about the system as it is about the data.
We will build up your knowledge over three webinars, here finally in this third webinar presented on Tuesday 24 November 2020, we will introduce the tools and techniques to provide assurance that you have an effective EVMS in place, you are actually using it effectively and you have a valid baseline.


It should be noted that within the proposed three hour duration of the webinars, this can only achieve an awareness level of the scope and complexity of an effective EVMS. It is highly likely that, for some attendees, this will leave them with more questions than answers. However, the intent of these webinars is just that – to start to get people to ask themselves the difficult questions.
The series includes:

Presenters
Scot Butcher has spent his entire career as a Civil Servant in the Ministry of Defence. Scot started his career in air systems, project managing the procurement of aircrew and maintainer training systems.
Following this, in 1998, Scot moved to a role in a multinational project based in Munich, Germany. While this was primarily a project management role, Scot was also able to use his engineering background to guide the partner nations to a common solution.
Upon his return to the UK, in 2002, Scot joined the Programme Management Office (PMO) for a major submarine procurement programme. Scot was the lead for risk and change management for the programme, leading stakeholders through a particularly busy time. It was in the role, that Scot was first introduced to Earned Value Management.
After a spell project managing the early procurement stages of one of the boats in the programme, Scot gained promotion and returned to the PMO as its leader in 2006. One of Scot's key roles was to improve the EVM practices, in particular supporting senior leadership in their day to day use of the wealth of data being produced.
In 2010, Scot was selected to deliver a Performance Measurement Baseline for the entire submarine portfolio, together with ways of working for its effective use. This was achieved in 12 months, before Scot moved back into projects in 2011, where Scot spent two and a half years providing project control support to another major submarine procurement programme.
In 2013, Scot became head of the Submarine Portfolio Office (SPO) where his duties included providing of project controls expertise to the MoD personnel, conducting & presenting strategic portfolio analysis and performance management support to senior leadership. This role has changed over the years and Scot has also been responsible for improving project controls systems and practices across the entire submarine enterprise.
Scot has attended and chaired a number of EVM Integrated Baseline Reviews and System Demonstration Reviews.
Scot holds a Masters Degree in Mechanical Engineering (MEng) from the University of Bristol and is a Chartered Engineer.

Martin Eveleigh began his career working for Rolls-Royce in the field of Aerospace Development & Test but later moved into Electrical Design, where he qualified as a Building Services Engineer.
In 1993, Martin left Engineering and into Programme Management where he progressed from initially being a Business Analyst to Control Account Manager and onto Programme Manager working on ever increasing complex Projects/Programmes.
In 2000, he moved to the USA, where he worked as the Rolls-Royce Joint Strike Fighter (JSF) Business Integration Manager working alongside US Government Agencies, General Electric Aircraft Engines, Pratt & Whitney and Lockheed Martin. During this period Martin authored the Rolls-Royce Earned Value Management System Description (EVMSD) and successfully led it through formal US Government 'validation'.
Upon his return to the UK in 2005, he took up ever increasing responsibilities working within Projects and Programme Management Office (PMO), eventually working Corporately across the UK, US and Germany, where he performed audits as well as teaching, mentoring and advising in all things Earned Value and Project Controls.
Martin has in the past participated on APM Specific Interest Groups, (SIGs), most notably Earned Value Management and Planning & Scheduling (now Planning, Monitoring and Control). He has a passion for pragmatic applications that yield success but is also a strong advocate of the importance of compliance to minimum standards.
Today, Martin runs his own Project & Programme Management Consultancy, where he evaluates current practices, processes and capabilities, and provides expert advice, demonstration and guidance to teams working in varying industries and levels of complexity. This includes the enabling and sentencing of System demonstration Reviews (SDR) and Integrated Baseline Reviews (IBR) as well as routine Surveillance.
Martin holds a Masters Degree (MSc) in Project & Programme Management from the University of Manchester.


Webinar resources

Scot and Martin have very kindly allowed their presented material to be made available for viewing. The slides on Slideshare and the webinar recording on YouTube is now available in our APM resources area and also embedded below for reference.

The questions submitted during the presentation are being reviewed and will be answered by the speakers here shortly.

This webinar is suitable for professionals with a beginner to intermediate level of experience.
 
APM Body of Knowledge 7th edition reference

Section
Description
2.2
4.1
4.2
4.3
Assurance, Learning & Maturity
Defining Outputs
Integrated Planning
Controlling Deployment