APM Assurance SIG launch free-to-download toolkit
APM Assurance Specific Interest Group (SIG) has produced a free-to-download toolkit to help project professionals deliver assurance in a more consistent way.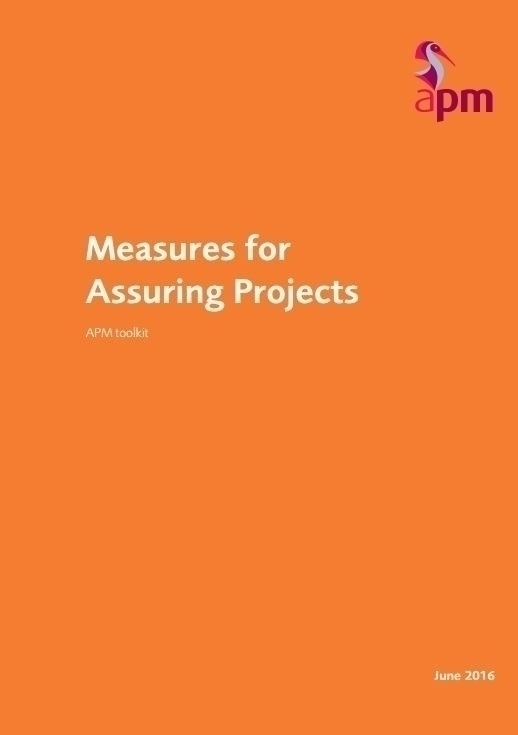 Measures for Assuring Projects is the latest in a series of guidance documents that builds on the APM Body of Knowledge message for assurance activity to be planned and coordinated.
Designed to be used by project teams for self-assessment, the toolkit consists of a summary sheet for rating project assurance and examples of evidence that support a good assurance measure score.
Its release follows an interview in Project journal with NAO director Geraldine Barker, in which she highlighted assurance as a key factor in successful project delivery.
She said, commenting on the findings from the recent NAO report, Delivering Major Projects in Government: "There has been a lot more assurance… but the data provided by departments isn't transparent enough."
Recognising the need for a more joined-up approach the SIG authors – led by Tim Podesta and Geoff Newton and an authoring group of professionals with diverse backgrounds in project and programme assurance – have pooled their expertise.
"The lack of a definitive framework and the resulting variation of approach reduces the confidence in assurance planning, management and outputs, increases the risk of duplication or material gaps, creates potential misunderstandings over common terminology and limits comparison of assurance outputs for projects, programmes and portfolios," said the group.
"The toolkit, including this guidance, is the product of the experience, skills and knowledge of the group who produced it, applied to address this challenge."
Along with the toolkit there are a range of other supporting materials available. These include APM publications such as A Guide to Integrated Assurance, released early last year, and the Governance SIG title Directing Change.
Both help to put the toolkit resource into context and are recommended reading for project professionals, including independent assessors, involved with assurance work.
Work on the toolkit began five years ago, when a white paper on the concept was presented to the SIG community at the Knowledgeshare 2011 event. The goal was to share best practice in the use of measures which can deliver effective assurance.