APM joint SIG conference 2022: Successful delivery in the midst of rapid change
APM Portfolio Management SIG and Programme Management SIG conference 2022
Successful delivery in the midst of rapid change 
sponsored by Hyde Park Solutions

***This is the conference write up page, and has been created to ease your future engagement with the content from the conference. A number of the speakers from the day will be sharing their presentations. When available, this page will be updated and the delegates from the day  will receive an email notifying them when new content has been uploaded.***
Visit the conference overview page for the full agenda and speaker biographies.



The world today is changing at an astonishing rate, but do organisations have the right programmes and portfolios to help deliver effectively amidst all these changes? Climate change, increasing social and political upheaval, new ways of working via technology and effects of COVID-19 means that the fundamental approach to programme and portfolio delivery has to reflect the new world. How do we learn from recent events to set ourselves up to deliver the change of the future?
How do we make best use of technology, tools and techniques to support us in delivery?
Given the new mix of ways of working, do we have the right people, skills and behaviours to collaborate effectively?
How are we adapting the ways we govern, plan and deliver our programmes and portfolios?
This conference shared best practice, real life experience and promoted thought leadership – with takeaways for everyone to use in programmes and portfolios.
We welcomed over 60 delegates with what promised to be and was a thought provoking, empowering and valuable day of content and networking.
This event is suitable for professionals with any level of experience.
Please visit the APM SIG microsites to engage with other activities and resources, found on the APM website through the Community tab.

Thursday 17 March 2022 - Birmingham



Agenda: for the full agenda and speaker biographies visit the conference overview page. 
Morning
*08:00 Optional networking breakfast*
APM welcome, APM Portfolio Management SIG and APM Programme Management SIG chairs
Complex innovation programmes to deliver a future decarbonised world
AWARD WINNER Heidi Genoni, Arup+ Hy4Heat programme lead and Marie Cavanagh, Hy4Heat senior programme manager, Arup
Building capability across the Government Major Projects Portfolio
 KEYNOTE SPEAKER Fiona Spencer, Director of function, profession and standards, Infrastructure and Projects Authority
Maturing programme delivery within Sellafield Ltd: Our greatest asset are our people
Loren Redmond, Head of programme capability, Sellafield Ltd
Afternoon
The change acceleration – what leaders need to know
Deborah Feakins, Founder and director, Marlowe Consulting
What you always wanted to know about using AI and data analytics to deliver programmes and portfolios but were afraid to ask
Naomi Brookes, Professor of complex programme management, WMG, University of Warwick
With the pace of transformation accelerating much faster today compared to last decade how does the Target Operating Model adapt?
Helen Winter, Programme director, Business Bullet
The project manager's new role in decision-making (a practitioner's refection)
Dale Taft, Senior principal, Mi-GSO, PCUBED
Delivery in the midst of rapid change. How do we make best use of technology, tools and techniques to support us in delivery? 
Neil Gaskin, Programme director, Network Rail
Close of conference, APM Portfolio Management SIG and APM Programme Management SIG chairs
Previous webinars can be viewed on the APM SlideShare and YouTube channels.
Follow @APMEvents for upcoming event information.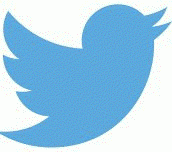 APM Body of Knowledge 7th edition reference

Section
Description
3.3.6
Continuing professional development (CPD)