APM Project Management Conference Manchester
APM, the Chartered body for

the project profession, is pleased to announce the launch of its Project Management Conference Manchester, sponsored by Hyde Park Solutions. 
Now in its second year, the conference aims to ask a very simple question which will affect the entire project management profession:
What Next?
To be held at the Manchester Conference Centre on Tuesday 5 December 2017, the conference is a must-attend event for project professionals who will need to learn how to adapt in order to manage future projects.
The conference will draw on insights from leading industry speakers from across the profession on how to address the challenges we will face and how to create a profession fit for the future. By being flexible in our
ways of working we can make sure we will continue to deliver world class projects across every sector.
So where do we go from here? Driven by rapid advances in digital technologies, the nature of our work is being transformed. While artificial intelligence and robotics grow more sophisticated, jobs are being reinvented. Collaboration and communication through increasingly intuitive user-friendly interfaces could lead to fundamental changes in workplace structures and may offer new possibilities for creativity in the workforce.
Whether it's the technology revolution, changing political landscapes, economic regeneration, energy or security; change is happening everywhere and as a profession we must be resilient to the challenges this brings, managing the change and ultimately define how we live in the future.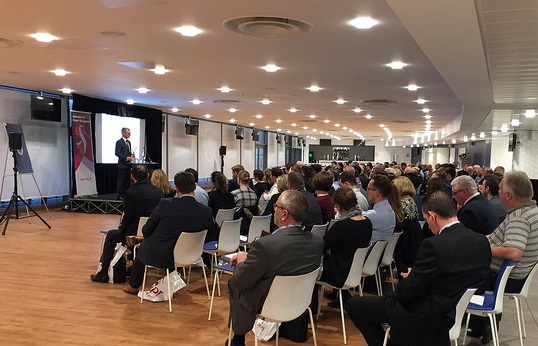 APM hopes to set the context for the future by looking at emerging trends and outlining plans and priorities for future action, development and research.
How do we maintain our pipeline of project professionals to ensure we have the skills needed across our profession for the next five, 10 or even 20 years? And with organisations demanding more and more of project managers, what skills will they need to focus on?
From innovation to infrastructure, the conference will challenge our future thinkers and thought leaders to address the profession's greatest challenge; what's next for projects, people and practice in our increasingly vital profession?