APM's Technology team enjoy the day volunteering at National Trust's Ashridge Estate
APM's Technology team spent an enjoyable day volunteering at the National Trust Ashridge Estate near Berkhamsted, Hertfordshire.
Under the guidance of National Trust assistant ranger Chris Nevin, APM's head of technology the team carried out 'tree popping', a method used to remove small tree saplings and spiky bushes to help protect the ecologically important yet endangered grassland habitat of Ivinghoe Beacon; a site of special scientific interest and part of the Chilterns Area of Outstanding Natural Beauty. 
Up to 40 species of flowering plants can be found in just one square metre of the chalk grassland, and many species are unique to the habitat, including orchids, gentians, wild candytuft and other wild flowers. The variety of wildflowers attracts many species of insect, including rare butterflies such as the Adonis Blue and the Duke of Burgundy.
By preventing the bushes and trees from growing too large, the grasses and the other flowering plants have access to sunlight and to the limited amounts of nutrients and water available from the soil.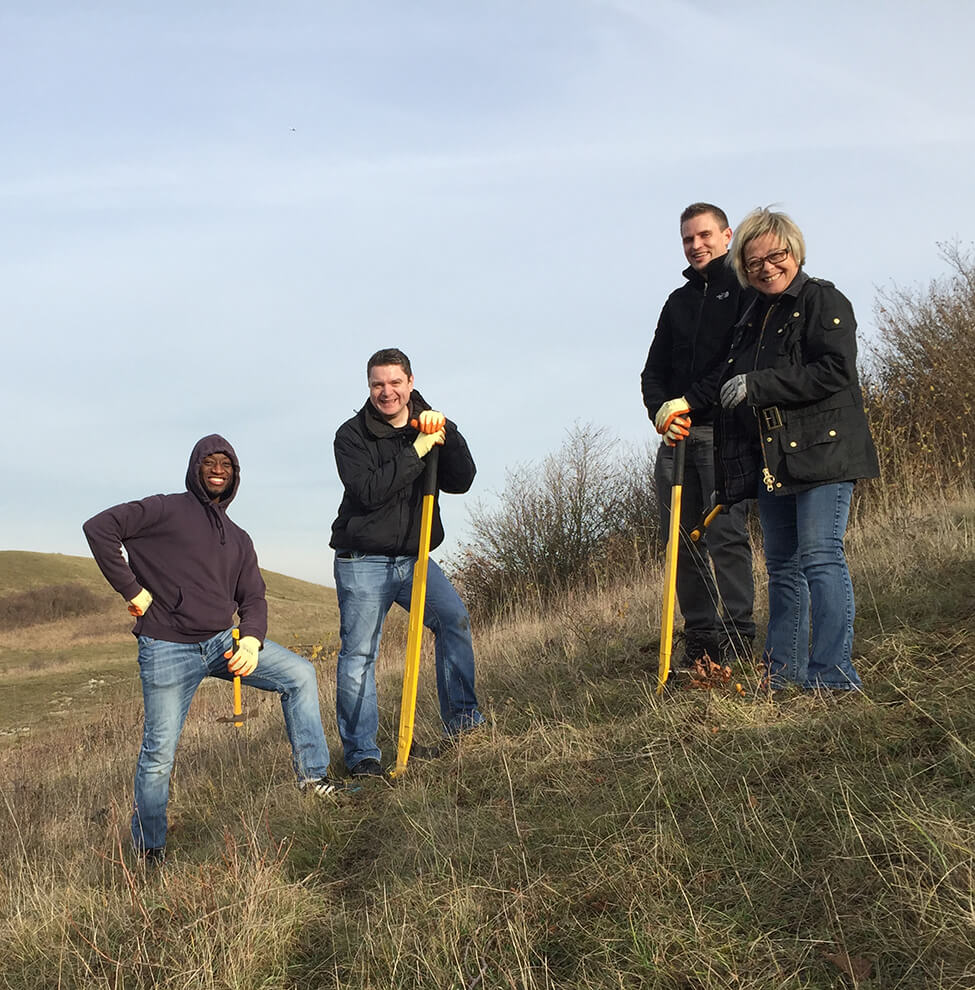 Will Webster, head of technology at APM, said: "It was fantastic to spend the day together as a team learning about the stunning areas of chalk grassland and its ecological importance. It was great to learn a new skill at the same time in the knowledge we were doing something to help protect the land. 
We really value APM's initiative in enabling its employees to help support the local environment and community by offering everyone an additional day's leave each year to volunteer at a charity of their choice."
To find out more about how to get involved volunteering with the National Trust and the Ashridge Estate visit https://www.nationaltrust.org.uk/ashridge-estate