APM welcomes new focus on skills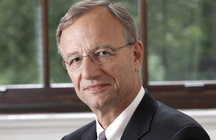 APM has welcomed a renewed focus on getting the right skills to turbo-charge construction productivity.
The transformative Sector Deal announced by Business and Energy Secretary Greg Clark (29 November 2017) will help modernise the industry and recruit and train the next generation of high-skilled construction workers.
This may help reduce the environmental impact of projects, improve efficiency and reduce whole the life cost of new projects and buildings to help build the houses, schools, hospitals and major transport projects we need.
Construction is one of the largest sectors in the UK economy – with a turnover of £370 billion, contributing £138 billion in value added to the UK economy and employing 3.1 million people (9% of the total UK workforce).
The deal will substantially boost the sector's productivity, through greater investment in innovation and skills, creating new and well-paid jobs and maximising its export potential.
Tony Meggs, Chief Executive of the Infrastructure and Projects Authority (IPA) said:
"This government has ambitious plans for infrastructure over the next decade. It is vital that the construction sector is modern and efficient in the way it delivers these plans. Only then will we see future investment continue to flow and make progress in closing the UK's productivity gap.
The IPA very much supports this Construction Sector Deal; we will support and align with industry as it implements the programme."
The announcement follows the launch of the Industrial Strategy white paper yesterday by the Business Secretary, setting out a long-term plan for how Britain can build on its economic strengths, address its productivity challenge, positively embrace technological change, and support businesses and its workers.