Artificial Intelligence projects – How they're different and what you need to know to succeed webinar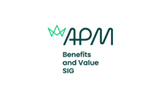 Artificial Intelligence projects differ from conventional software projects in important ways. During this webinar presented on Monday 18 September, it discussed how to prepare for the demands of data management, QA, and stakeholder expectations. Reviewing the challenges of hidden bias and artificial stupidity, and how they can impact project risk and compliance. They broke down the three major kinds of AI projects, discussing challenges specific to those, and share "Pro Tips" for handling them. The goal of an interactive discussion was achieved, providing assistance for project managers to be more effective in the rapidly emerging world of AI-enabled organisations.
AI has been presented as a silver bullet to solve all problems, but the (very) public launch of ChatGPT (Microsoft) and Bard (Google) has highlighted that AI is suitable for some tasks and not necessarily all. So what does all this hoopla mean for project managers?
We explored:
Three different AI project types
Differences between leading a typical tech project vs. an AI project
Special challenges you may face and what to do about them
Real stories from the AI project trenches
Pro tips for pioneering project managers.



Webinar resources
John and Dawn have very kindly allowed their presented material to be made available for viewing. The slides on Slideshare and the webinar recording on YouTube are now available in our APM resources area, and bedded below. The audience polling data is available.

Data examples are available through PMOtraining.com
The questions submitted from attendees during the webinar are being reviewed and answered.
This webinar content is suitable professionals with any level of experience.
Speakers
Dawn and John are co-authors of "Leadership Training at Scale: Can Gamified Artificial Intelligence Help Develop Leaders?" and winners of Most Innovative Approach to ROI from the ROI Institute.

Dawn Mahan is Founder of PMOtraining.com and its divisions the Project Guru Academy and The Project Gurus. Before leaving a project leadership role in the Fortune 50 in 2009, she was a Fortune 500 PMO leader, a Senior Business/IT Consultant, Assistant Actuary and Biostatistician. Today she is an international speaker, award-winning consultant, and coined the term Projectland. Her work has been featured in international press such as MarketWatch, Morningstar, Yahoo! Finance. She is author of the upcoming book: Meet the Players in Projectland: Decide the right project roles and get people on board.

John Hack has a deep background in performance analysis. His early work in natural language processing, data visualisation and real time risk analysis led to delivering predictive and automated analysis of financial performance, for which he earned three patents. At SAP, he led the performance management innovations team as they researched new ways to understand individual performance and visualise workforce strategy. He is currently the CTO and co-founder of Interflexion, leveraging AI to help aspiring professionals develop their interpersonal skills. He holds a bachelor's degree from MIT and a master's from NYU; his studies focused on economics, management, computer science, artificial intelligence, and advanced analytics.
Previous presentations and webinars can be viewed on the APM Slideshare and YouTube channels.
Follow @APMEvents for upcoming event information.



Twitter: #apmwebinar   #apmbenefitsvalue
APM Body of Knowledge 7th edition reference

Section

Description

4.1.1
4.2.4
4.2.7
Success and benefits
Scheduling
Resource optimisation