The recent International Project Management (IPM) day no doubt saw various events and celebrations take place around the world. All well and good I hear you say. Well perhaps so, but remember that strategies continue to fail at over 70% (EIU) and programmes of work and projects continue to waste huge amounts of money - $3million every minute (PMI). It's therefore time to reflect and shift the focus to one of value rather than compliance and/or process adherence that seems to be so commonplace.
The acceleration of the VUCA world will continue to put pressure on organisational leaders to change, transform, or simply just catch-up to stay relevant. Boardroom directors, c-suite executives, and other leaders must shift their business approaches to one that is driven by a value creation and capture philosophy. Success here lies in the adoption and integration of a number of key attributes around speeding-up and reducing waste. These include pivoting around the '3P's to success' (purpose, people, performance), and value management that's coupled to a higher level of portfolio management.
Collectively I roll those into the 'The Age of Simplification' where one sets out to free the entity from the mid-management process centric stuff that I refer to as the organisational handcuffs, to allow for adaptability, and nimbleness to be quickly deployed as the need arises.
Today any discussion around value is mostly limited to creating financial returns that often relate to shareholder dividends. The word 'value' is one that most people can relate to, however it seems that there are many different interpretations on what value might actually be. To me value, from an organisational and business viewpoint, can be considered as a grouping of four elements viz;
Value to customers
Value to staff and brand
Monetary value
Strategic value
Within those elements different types of value can be planned across the organisations short and mid-term activity. The value types, (inherent, added, innovative, now) are then collated and balanced across all opex and capex investments. Value management (VM) in this context is not the same as value engineering (VE). VM focuses on organisational objectives, whereas VE typically focuses on the objectives of approved initiatives. VM encompasses the overall and strategic process of optimising investment, its function and its return. It utilises sub-processes such as value planning, value engineering, value delivery and value capture to achieve that. Those collectively are an organisations value management framework.
VM delivers most in response to functional specifications because there is much more flexibility for optimising and changing outcomes. Specific or detailed specifications are much more difficult to apply VM approaches.
When value is considered across the four types (inherent, added, innovative, now) with decisions made in terms of balance of contribution towards business objectives and hence strategic goals, the overall health of the organisation is much improved and ongoing performance more sustainable.
To fully optimise benefits, an organisation seeking to use VM must have a solid strategy around its meaning and its deployment. This strategy should also include having a reasonably mature level of portfolio management in existence that supports option taking and decision making around strategic goals and business objectives. A VM strategy should determine the policy that devises a structured VM approach to its implementation that ensures that maximum value is captured from every investment.
However, this alone may not provide clear benefit if it is not embedded with other key strategic approaches. A mature view of portfolio management would include VM as one of its key approaches. When these two approaches are integrated then significant gain should be available to the organisation.
In becoming a 'value amplifier' you support this mantra as well as suggesting that you are courageous, willing to stand up, and ready to make a difference!
Iain Fraser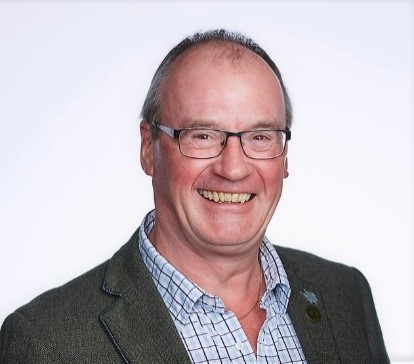 Known throughout the world for using his head, heart, and gut to deliver inspiring and thought-leading presentations. Iain truly is somebody who understands the need for organisational change towards entities that are focused on creating, delivering, and capturing value.

He is the author of the top-selling business book 'The Business of Portfolio Management – Boosting Organizational Value', as well as other publications. He uses his 30+ year professional and leadership experiences to craft his speaking, training, mentoring, and professional director activities.

Iain presented Creating and capturing value: More than just cost reduction webinar on Thursday 13 December.