Benefits Summit 2016 - Network Rail: Offering Rail Better Information Services [ORBIS] programme benefits realisation case study 1 write up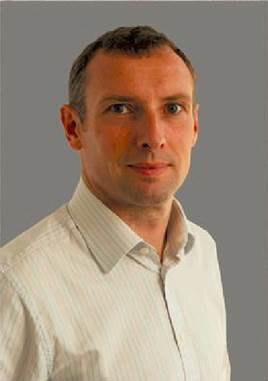 Keith Farquharson joined Network Rail in 2007 and is accountable for developing and implementing the business change strategy and approach, including benefits management, for the Programme.

He leads the management of the Business Readiness, Communications and Engagement and Benefits functions of the Programme and is responsible for the transition of ORBIS capability to business as usual.

Keith has been part of the ORBIS Programme from its inception in 2011 leading the early breakthrough programme and then moving to take on senior change roles before becoming Head of Business Change at the start of 2015.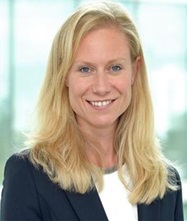 Alison Dervis is a transformation Director within EY's Infrastructure practice, with extensive senior level experience and a track record of delivering sustainable benefits within challenging situations and diverse sectors.

She joined the ORBIS programme in February 2015; a time when there was a natural need for more detailed benefits work to be done and a time of extensive change across the business.  Alison worked closely with Keith to understand the benefits challenges and to evolve the benefits approach and programme governance to better ensure the delivery of the business case. 

The ORBIS Programme

Offering Rail Better Information Services [ORBIS] is a £300M transformation programme with a direct impact on over 15,000 staff. The programme is implementing new business processes and capabilities to bring about significant and sustainable improvements in safety and performance across the UK rail network whilst delivering financial benefits of £770million over the next 8 years. ORBIS has executed a robust and highly successful benefits management approach by crucially, involving the business early on in developing benefits profiles, securing their commitment to a forecast and transitioning ownership of benefits realisation to ensure benefits are truly owned and sustained.

Keith introduced himself by saying that his presentational objectives were to provide a high-level account of the approach and key lessons learned during the implementation of the ORBIS programme so far. Like most tier 1 businesses across the enterprise, there is an ever-present need to continually modernise the way that the organisation works through the delivery of intelligent applications and decision support tools. Network Rail is no different in that regard.

Having collaborated with Ernst and Young, as the business change integrator, the partnership has managed a successful end to end delivery of the solution to customers and users; and was nominated in the 2015 Partnership Award for the best use of technology and innovation.

Getting the Approach Right
As an industry-leading asset management programme, Keith explained that ORBIS needed to transform into a benefits-led change programme. As they were operating in a very unstable and changing environment, to the extent that the original ORBIS business case started to depreciate in terms of relevance and achievability.

Therefore, given that ORBIS was operating in a highly complex and financially constrained environment, how did Network Rail address this situation? Well, as Keith explained, it required a step-change in thinking and a new approach which meant that a complete refresh was required in the way that the ORBIS change programme was structured and implemented.

This involved a benefits-led approach, focusing on bottom-up ownership of the benefits as well as clear accountability from the devolved leadership team and, most importantly, placing value at the heart of the programme.

Keith and Alison explained that Network Rail and Ernst and Young worked collaboratively to address the key driving factors around public expectation and physical asset integration challenges head on. The range of ORBIS assets is very significant indeed including 20,000 miles of track, 23,000 switches and crossings, 37,000 bridges and tunnels and 7,400 properties to name but a few! So, where do you start?
Data Exploitation
Keith reiterated the fact that the key feature of the ORBIS programme is based around understanding, quantifying and validating data and information. Capturing, storing and exploiting data in terms of infrastructure, route asset management, maintenance engineering and capacity planning were all key characteristics and measures that lay at the heart of turning data into information, then intelligence, to inform decision-making for the planning and implementation of the programme.

Having gathered this data, it enabled the programme to understand how to implement a wide range of projects and services as part of the solution, based upon a known significant asset infrastructure.

 




Technology Helps
Alison explained the advantages of having tools and technologies that are fit for purpose. It was important to explain the objectives of these tools to gain understanding and buy-in from benefits communities and stakeholders. The use of; a benefits charter, profiles, realisation plans and visualisation boards to ensure that benefits were managed effectively, and in an integrated way, across the entire ORBIS programme.
Realising Tangible Benefits
Keith and Alison highlighted the achievements and successes of the programme by explaining that the derived benefits model had been incorporated into the NR programme management methodology. £265million worth of benefit commitment had been pledged from more than 50 senior NR stakeholders for the next three years. The programme has already achieved £178million of benefits to date. No mean feat!
Keith further explained that change management offices were dispersed across the various NR routes to ensure that change was managed locally and effectively and that this ultimately contributed to a safer, more efficient and reliable railway.
Learning Significant Benefits Lessons
In conclusion, three important lessons learned on the ORBIS programme are [1] the need for cross-stakeholder engagement e.g. finance, change and leadership to ensure that roles and responsibilities for benefits ownership and realisation were in place and [2] that visual technology tools support the development of appropriate behaviours and interactions across the entire benefit community and [3] deploying a bottom-up approach worked well for this national change programme.

Bruce Phillips
APM Benefits Management SIG committee member


---
Also available from the Benefits Summit 2016 conference: