APM's latest Research Fund study is now available to download. Led by Susan Clarke, the research aims to identify the adoption and scalability of agile
in organisations across the North West of England.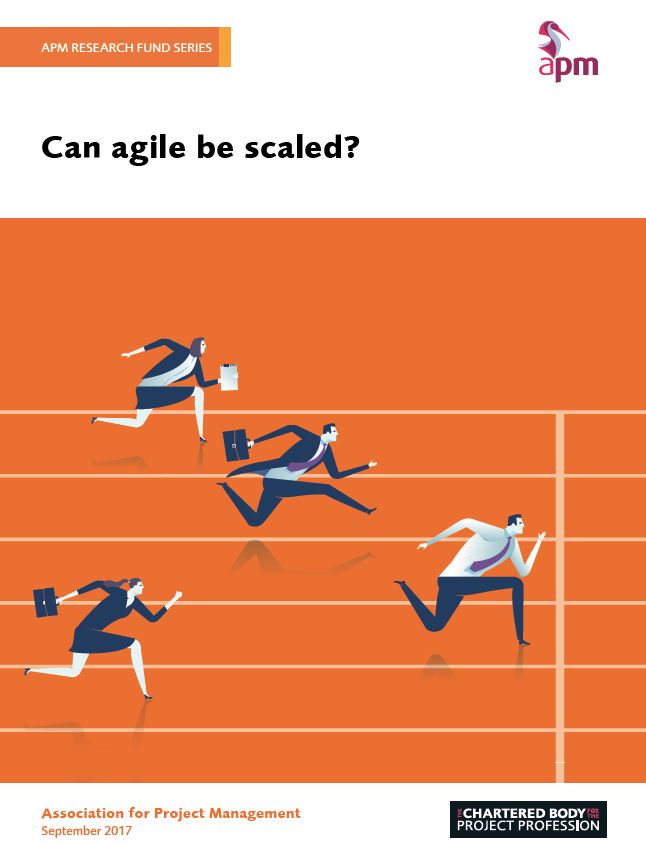 Interviews with project professionals unveil best practice and new techniques through the lessons learnt of recent projects that have adopted scaled agile methodology.
Through interviews and online surveys, project managers who all had first-hand experience of leading and delivering projects of varying sizes worth on average £20 million helped the research understand the level of corporate commitment to exploiting scaled agile, e.g. pilot, full use, selective based on need, as well as drivers for selection or deselection of the framework based on the overheads.
Following the launch of the research, Susan Clarke commented "By assessing the uptake of scaled agile project management in the North West our ambition was to recognise the practices, tools and techniques used by practitioners to better understand best practice in order to improve project delivery.
The research has highlighted many positive outcomes, however there are more questions that need to be asked in the future if we are to demystify agile once and for all."
Commenting on the research, Daniel Nicholls, APM's Research manager said: "When this proposal first came to the attention of the Research Fund we felt this could build on the North West Branch's earlier work whilst providing a useful case study on scaled adoption in the North West of England. Furthermore the study raises questions about where future research might want to focus and adds value to current thinking on agile."
The Research Fund was established to fund small-scale research projects or provide seed funding for larger projects seeking to address key issues that are either directly involved in, or related to, the management of projects, programmes and portfolios.