Developing Project Controls – Leap of Faith or Path to Enlightenment? 2 August 2018
The discipline of project controls and planning is one that has been developed and demonstrated across many industry sectors over many years, with good practice being readily available through many organisations.
This informative and interactive presentation by Paul Bradley of the APM Planning, Monitoring & Control Specific Interest Group, focused on the challenges of developing a foundation for project controls in a transforming corporate environment.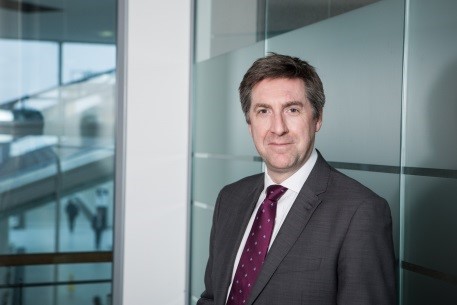 Paul is Group Head of Programme Controls, Planning & Reporting in the Performance Excellence function at QinetiQ, the innovative science and technology company. Determined to deliver and improve today, and anticipate and shape tomorrow, QinetiQ is currently undertaking a major transformation programme. This backdrop allowed the audience to appreciate and relate to their own experiences and provided the context for the presentation.
There is still a great deal of confusion and misunderstanding within many sectors of the difference between project controls and project management, and what benefit the former adds to overall business performance. Paul outlined his approach to developing a project controls capability within QinetiQ, where he has focussed the design on two 'force multipliers' of coaching and collaboration.  These will enhance business performance, raising the bar on individual competencies and ultimately leading to career development opportunities for all within the discipline. 
The practicalities of turning a 'leap of faith' into the 'path to enlightenment' (at least in the sense of project controls!) was discussed and the audience was certainly engaged, raising questions for debate. The level of interest on the topic was clearly demonstrated by the number of people who wanted further information and the network contacts that have now been established. Thames Valley Branch hope to be able to invite Paul back for a follow-up presentation in the future to see how far QinetiQ have progressed on the transformation of their project management capability.
by David Coombes RPP MAPM