Future proof: Are we ready to thrive?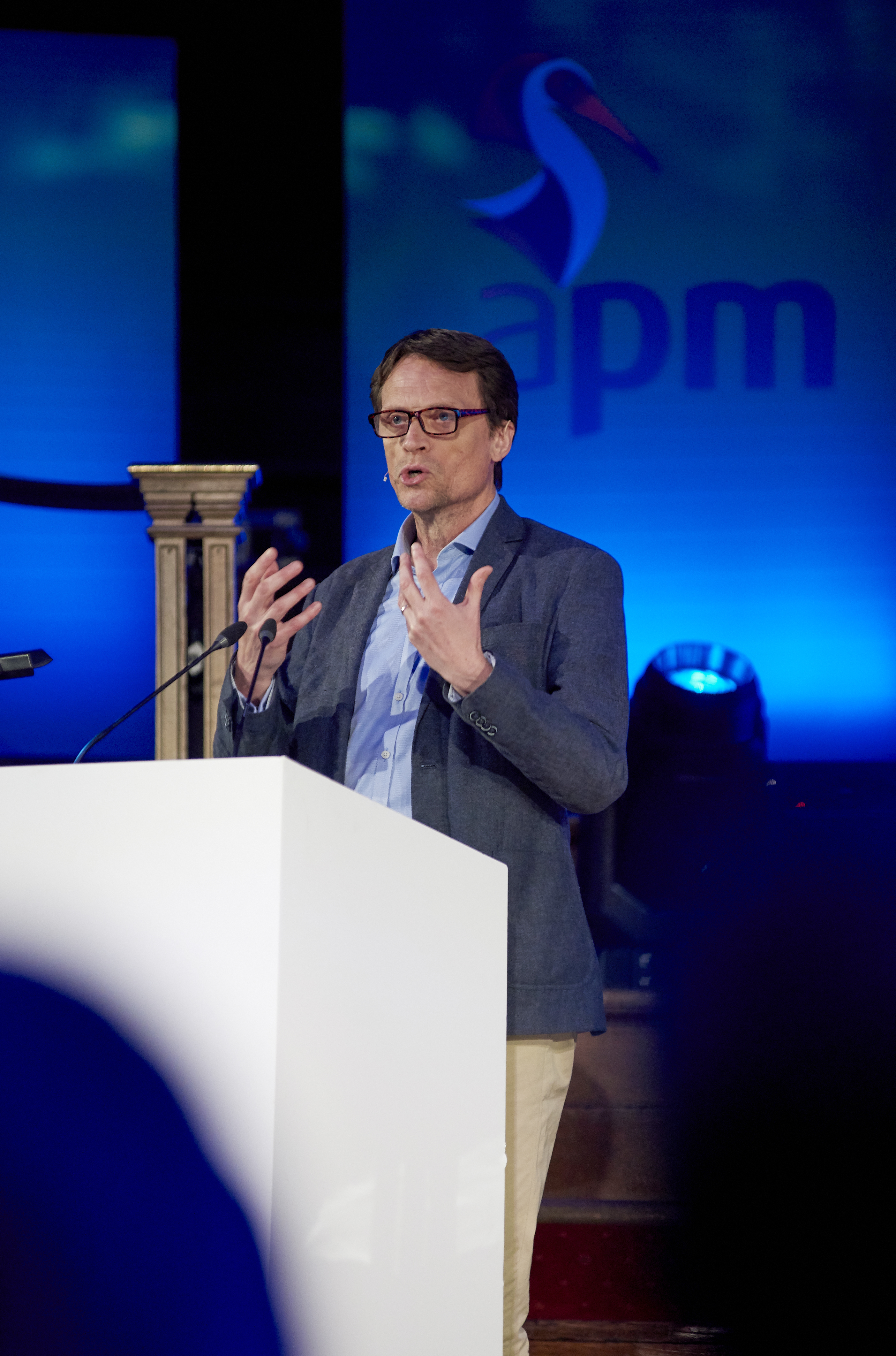 Are we future proof? Are our projects future proof? And most importantly are we ready for the upcoming challenges and trends that sit on our horizon?
These were just some of the questions asked at APM's Project Management Conference 2018.
The event was held at Central Hall Westminster, London, a setting that highlights the overwhelming demand for resilience in projects as we face accelerating change.
Leading-edge projects delivered with the latest technology and innovation are juxtaposed against icons that have remained resilient for hundreds of years. Most notably, the Palace of Westminster; the birthplace of demand for some of our most ambitious projects. 
With so much change on the horizon, "now is a perfect time for us to take stock of where we are," said Tim Banfield, APM conference chair.
He continued, "As project managers we deliver change. It can be transformative of organisations or ways of thinking… but nowadays we are doing it in a much more complex environment".
So how can we tackle this change?
Smart use of data
Jenny Frances, PWC's UK Drones PPM lead, demonstrated that project management tools can only go so far. A change in knowledge and new ways of working is essential; large scale data has been on the scene for some time now. But to be truly future-proof we need to know how to leverage the insight big data gives us.
"A drone is just a tool, it's all about the data it collects… Looking at the data it collects and overlaying it with other data; finance, schedules etc, is vital and highlights the level of insight now demanded from industry".
The power of this data was hammered home by leading mathematician, Dr Hannah Fry who showed how major decisions in infrastructure planning and transport can be mitigated using mega data.
"Once we have all this data we can figure out the pinch points and look at what is happening," Hannah explained, as moving analytics icons represented transport systems in London on the screen behind. This was a demonstration of data at its very best.
Of course, data and projects are getting bigger, and industry demands will force us to leverage the full benefits of big data to meet the tight deadlines and budgets now expected. So we must evolve and learn to remain resilient in our changing world.
Keynote speaker Rohit Talwar, an award-winning futurist and author, claimed, "We are going to have to start putting mirrors in space to save the planet. Projects will move from being £10 billion to £100 billion."
According to Moores' Law, the computers that we will be using in 10 years' time will be phenomenal; growing in speed and power exponentially every two years. That is now reaching out of the digital sphere and effecting everything; how we work, live and interact.
So, what does an exponential future look like for us? A daunting question for many.
Happily, Matthew Taylor, chief executive of the Royal Society of Arts gave a different angle to consider when we think about change; pushing back at the idea of predicting the future. We should "Think like a system and act like an entrepreneur," he explained.
This means looking at change and attempting to understand it systematically – to understand the different motivations and forces that are causing it to happen. But the key to finding new solutions to a situation is to understand that "the way you pursue change needs to be agile".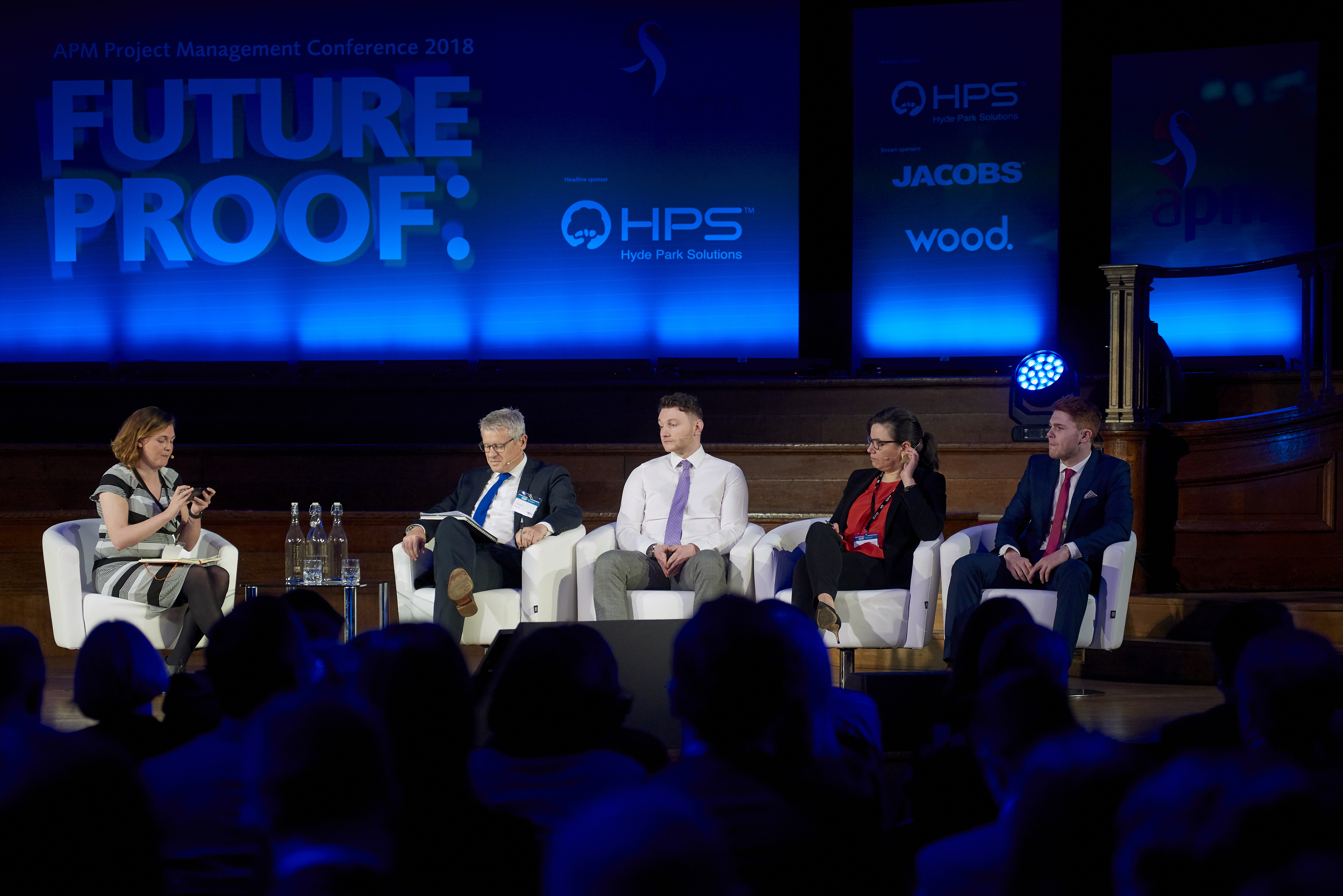 Bolstering the pipeline
Comprised of graduates, apprentices and industry leaders, this year's panel discussion was the first of its kind.
 "We have an ageing workforce but younger project managers, what will that mean?" asked panel chair, Sorrel Gilbert - a young programme manager from Mercury Systems who kicked off the discussion on the importance of the government's new levy, alongside the challenges teams and individuals can face when different generations work together.
With a thriving stream of apprentices in the pipeline and 'first career' project professionals entering industry, the panel quickly uncovered an underlying stigma in industries towards those on the first rung of the ladder.
"I'm an "old duffer" with the perception that technical knowledge of industry is prerequisite BEFORE transitioning to PM. How can you change my perception?" asked one member of the audience.
 "The biggest problem of being an apprentice… is being an apprentice. It's still a dirty word," remarked a member of the panel.
So how do apprentices change perceptions and gain leadership authority as they enter undertake managing multimillion pound projects? What should we do to empower project managers of all experience levels?
Looking at solutions Alan Hayes, Director of really good ideas, addressed the importance of mentoring to build conference and develop apprentices as leaders.
"Confidence is something you gain, it can't be taught and people only accept people like them as leaders. When you have these people (apprentices)- you need to bridge the gap of knowledge."
Sorrell concluded; "As an apprentice, in some people's eyes you may not have leadership legitimacy, but as a project manager you must get stuff done.
As we welcome a changing face to the profession and operate in new ways and new sectors it is vital we look at people's backgrounds, look at people's perceptions. What are their priorities? There are different dynamics at play."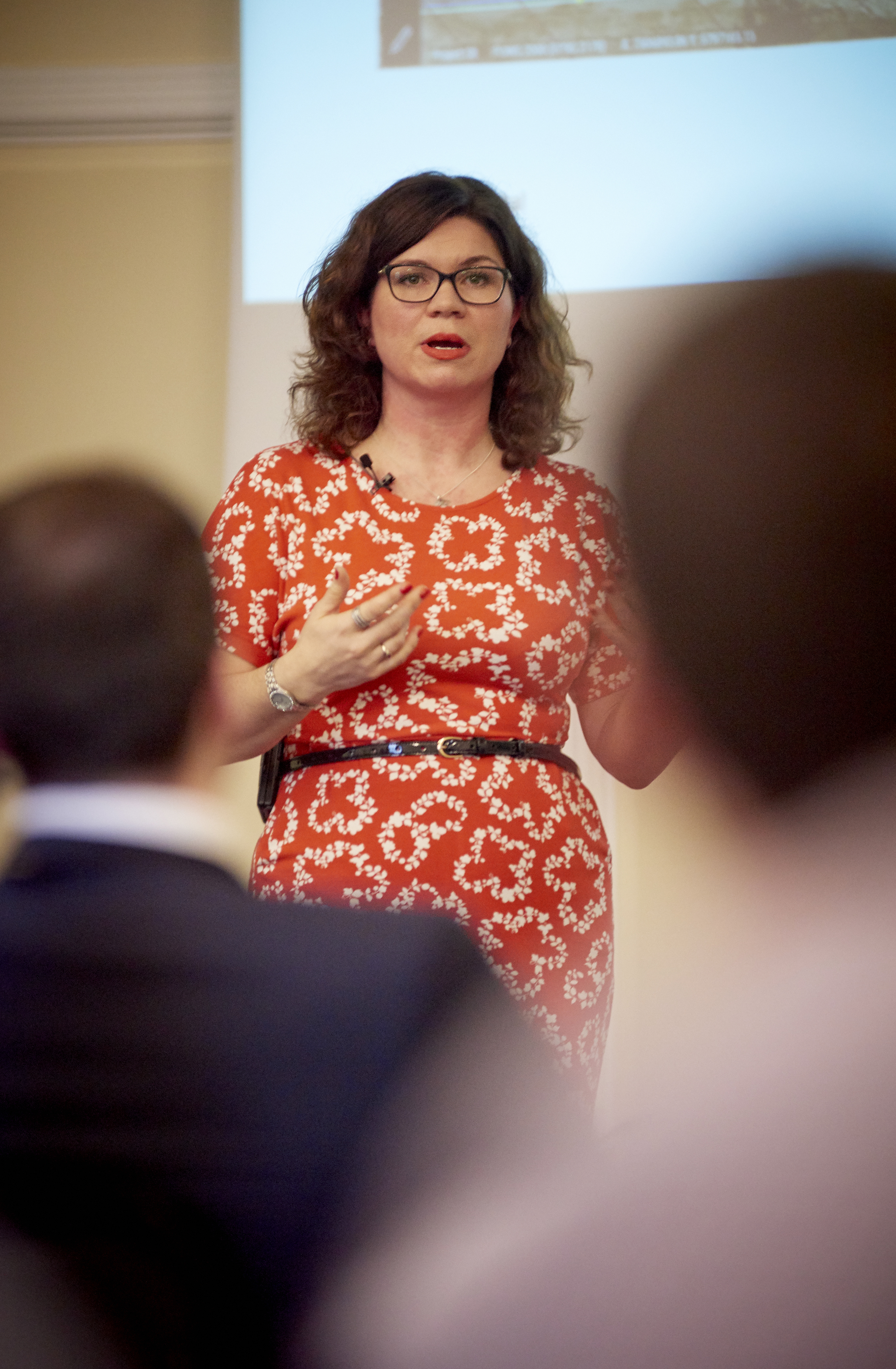 New ways of working
Be it new technologies or new teams, the conference exposed a future of change that may be closer than we once thought.
Drones, AI and digital twins are already here and our professionals must now grasp the benefits these bring. The same is true with our teams that continue to evolve.
Millennials can often be dismissed as being inexperienced when entering the workplace, but Dr Efrosyni Konstantinou, senior lecturer in strategic management of projects at UCL, said one way an organisation can thrive is by "endorsing the millennial mindset".
But as we work faster in an evolving world, attempting to manage stress, complex situations and different types of communication are challenges that chimed across the conference.
Tackling that challenge, Learning and development consultant for Thales Learning and Development, Lucy Finney MBE, spoke about the importance of future-proofing individuals, too, through the lens of mental toughness.
"Darwin said the survival of the fittest is the one who is the most adaptable to change. If we learn the skills to adapt to change we will learn to survive much better, and learning how to adapt is learning mental toughness," Ms Finney said.
We know that challenges will grow and we must ready to tackle and overcome them. As the profession welcomes the opening of its chartered register and a new status in industry, now is the time to ask; am I future proof?
APM would like to thank its headline sponsor Hyde Park Solutions Ltd and steam sponsors Jacobs and Wood for their continued support.