Making workshops work webinar
In this webinar presented on Thursday 1 July, Dr Penny Pullan shared insights into how to deliver lasting results collaboratively through in-person, virtual and hybrid workshops, taken from her forthcoming book on the subject.
As a programme or project manager, do you need to be able to run really effective meetings and workshops as part of your role?
Would you like to feel confident working with challenging and diverse groups, and with senior leaders?
Do you want to deliver lasting results collaboratively, whatever the environment?
Most programme and project managers have no training in facilitation skills and yet they need these skills more than ever in these days of virtual and hybrid working.
This event covered the process of designing and delivering engaging, well-run and effective sessions, starting with an initial idea and through careful, step-by-step preparation to running them successfully, despite the inevitable challenges.
She touched on design for virtual, hybrid and in-person workshops and explored how to make it likely that actions will happen as a result. The webinar also drew on aspects of neuroscience, social psychology and facilitation theory explaining where all of this comes from.
You should have been left with ideas and tips that you can apply immediately to improve your programme or project workshops and meetings, an understanding of why they work and, we hope, a curiosity to find out more and become even better at workshops.

Webinar resources
Penny has very kindly allowed her presented material to be made available for viewing.
The annotated slides on APM Slideshare and the webinar recording on YouTube is now available in our APM resources area and also embedded below for reference.

This event is suitable for professionals with an intermediate to advanced level of experience.
Presenter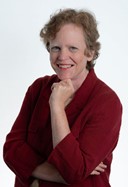 Dr Penny Pullan is recognised for creative collaboration for project professionals, plus Virtual/Hybrid Leadership. She's the author of the soon-to-be released book 'Making Workshops Work: Creative collaboration for our time' (PIP, released 13th July 2021) and the bestseller: 'Virtual Leadership', a CEO Today Top 5 book for lockdown (Kogan Page, 2016). She is also co-author of the latest Managing Successful Programmes, 5th Edition (Axelos, 2020). Penny works with leaders and teams who are grappling with the challenges of our virtual and hybrid world, to enhance collaboration and effectiveness across dispersed and hybrid teams.


Over the last twenty years, Penny has built and rolled out her Virtual Leadership model, facilitation tools and techniques globally, working with organisations such as Robert Half, Astra Zeneca and the UK Government.

Programme and project managers find that clarity, creativity, connection, collaboration and confidence grow when they apply Penny's methods. Twitter: @pennypullan.



APM Body of Knowledge 7th edition reference

Section
Description

3.1
3.2

Engaging stakeholders
Leading teams