PMO SIG pre-conference webinar: How to succeed at conferences and networking events
Ever turned up at a conference and felt like you don't know anyone else around? Ever had a networking lunch and not been sure how to break the ice with strangers? This webinar on Tuesday 3 October gave some insights on how to get the very most out of our (and other) conferences and events you might attend to make sure you get the most value from your time with us.
Who should engage with this content?
Firstly anyone who has booked onto this years' PMO SIG conference on 19 October 2017, suitable for existing PMOs who are at a crossroads in their journey and struggling to define the path to bring new services and disciplines to their organisation.
Additionally anyone who would like to gain more from networking and conference opportunities.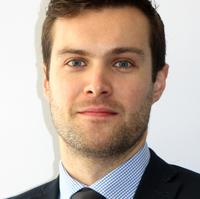 Osian Evans is a P3M consultant with a passion for giving something back to his field of work – fostering collaboration, developing thought leadership and inspiring the next generation of project professionals.

Currently a Management Consultant for Pcubed global portfolio, programme and change management consultancy. Over the past ten years he has managed and worked in various transport and infrastructure projects, programmes and portfolios.

He attends various conferences throughout the course of a year, as it is the best way to keep up with the latest challenges and insights across industries - and is great for professional networking.
A
ndrew Honey is the Director of Solid Board, who started life as a qualified engineer then developed it with a business education, an MBA and 40 years of successful delivery across industry, commerce and government.

A Lean Six Sigma Black Belt, embedding portfolio, programme, project management and change capability in an environment of uncertainty for the Higher Education sector. He is uniquely experienced in the application of solutions to the growing challenges of climate change, security of energy supply and skills transformation for a low carbon economy.

Osian and Andrew have very kindly allowed their presented material to be made available for viewing.
The slides have been listed on Slideshare and the webinar recording on YouTube are now available in our APM resources area and also below for reference.
This webinar content is suitable for professionals with any level of experience.