Project Routemap – the UK Government's Guide to setting up for programme delivery success webinar

Project Routemap - helping sponsors and clients understand the capabilities needed to set projects up for success. Incorporating learning from major international projects and programmes.

The webinar outlined:
i. The rationale for using Project Routemap – why use the tool? This will describe the origins of Routemap and its development over the years. Also, its current refresh – which makes this an ideal time to present at an APM webinar.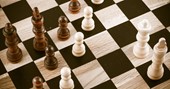 ii. Describe Project Routemap – which consists of seven major modules covering all significant aspects of project delivery. These are Organisational Design and Development, Risk Management, Requirements, Governance, Asset Management, Procurement and Delivery / Execution Strategy.
iii. How it may be used. This would cover the key requirements to deploy Project Routemap and the best timing for optimal use.
iv. Finally, Project Routemap is used internationally, and examples will be given of collaboration and application in various countries.



Webinar resources
The speakers have very kindly allowed their presented material to be made available for viewing. The slides on Slideshare and the webinar recording on YouTube are now available in our APM resources area and also embedded below for reference.


Presenters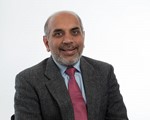 Arnab Banerjee has spent much of his career in infrastructure - first in the power sector and then transport. Over the last four years he has been an independent consultant within UK Central Government, working across a range of departments. Arnab has worked in several key organisational areas including sales, strategy, change and programme management and his experience also encompasses international postings. Currently, he is working at the Infrastructure and Projects Authority, part of the Cabinet Office and HM Treasury.


Ben

Broglia has worked at the Infrastructure and Projects Authority for five years, and has supported complex and major projects in the UK and overseas to set up for success using the Routemap methodology. Recently, Ben has supported the refresh of the IPA's Routemap materials, bringing together over 100 project delivery professionals from government, industry and academia to develop the UK government's primary tool for setting up projects for success.




Suzana Pramanik is project initiation capability international lead at IPA. Suzana joined the IPA in 2018 and leads the international development and roll out of IPA's key methodology to build early stage capability for infrastructure projects: the Project Development Routemap (Routemap).

Suzana works closely with international governments to adapt, roll out and deploy Routemap to infrastructure projects; as well as train government officials and multilateral development banks in its use, with a key focus on sustainability. She also contributes to its development and deployment on major infrastructure projects in the UK.

Before joining the IPA, Suzana worked for the UK energy regulator, OFGEM, leading transformation projects and programmes for renewable energy schemes and corporate change, with a focus on stakeholder engagement.
Previously, she spent a number of years in South Africa in public health, education and social justice advocacy; as well as the NHS and higher education programmes.

This APM Programme Management SIG webinar was hosted by SIG committee member Vivianne Walters.


Previous webinars can be viewed on the APM Slideshare and YouTube channels. 
Follow @APMEvents for upcoming event information.

This event is suitable for all levels within the professional. 



APM Body of Knowledge 7th edition reference

Section

Description

2.1


Shaping the early life cycle