Latest APM publication available for pre-order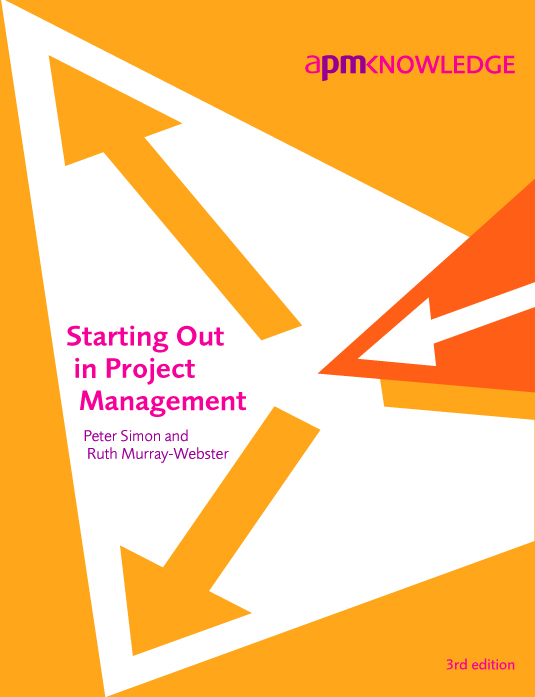 APM's latest publication Starting Out in Project Management 3rd edition is the essential guide for anyone new to projects or wishing to progress their career as a project professional.
And according to the authors Peter Simon and Ruth Murray-Webster there has never been a better time to pick up the book and start your career as a project manager.  
When we wrote the first edition of this book in 2003 project management was struggling to break out of its traditional roots and into the modern world of business and fast-moving organisational change.
We are delighted to be asked to write this third edition. What is really pleasing for us is to see project management coming of age as an essential, business-critical discipline, and a chartered profession.
Since its launch 15 years ago, Starting Out has continued to provide a stepping stone for the next generation of project manager keen to make their mark on the profession.
The latest edition has been fully updated and refreshed to reflect the discipline as it practised today. Highlights of Starting Out in Project Management 3rd edition include:
Revised text written in an approachable, engaging style,
A new case study to guide you through every part of a project life cycle
Accessible glossary of terms to explain the jargon
Over 50 diagrams to illustrate and aid understanding
Inside readers can learn who does what, why, and when, as well as the key roles and responsibilities needed to ensure projects are delivered successfully.
Starting Out in Project Management 3rd edition will be published in February 2018. To order your advance copy today please visit the APM bookshop. APM members can claim 10% discount by phoning Turpin Distribution on +44 (0)1767 604951.