The three critical skills you need to manage multiple projects webinar
In this webinar, Elizabeth Harrin shared the skills you need to develop to get your to do list under control so you can spend less time juggling and more time moving your projects forward.
Elizabeth explained:
The five things that make managing multiple projects different to just leading one project.
Her favourite method for managing your time across multiple projects.
The best way to sequence your projects.
The one thing that´s killing your communications and what do about it.

Webinar resources
Elizabeth has very kindly allowed her presented material to be made available for viewing. The slides on Slideshare and the webinar recording on YouTube are now available in our APM resources area and also embedded below for reference.

The questions submitted from attendees during the webinar are being reviewed, and were answered at the end in the Q+A.


This webinar is suitable for professionals with any level of experience.


Presenter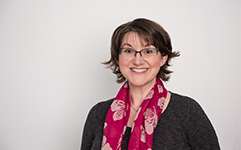 Elizabeth Harrin teaches people how to juggle multiple projects so they can meet stakeholders' expectations without working extra hours. She is a project management practitioner, trainer, mentor and founder of Rebels GuideToPM.com.
An author of seven project management books, Elizabeth prides herself on her straight-talking, real -world advice for project managers. She uses her twenty years' experience doing the job to help people deliver better quality results whilst ditching the burnout through her community membership programme, Project Management Rebels. 


Host

Vanessa Daque has taken on IT, operations, events, and commerce projects since 2016. She is invested and passionate about identifying solutions to optimise every process step and transferring the knowledge to her team.
Caring transferable skills, Vanessa has a holistic view of the business, setting the vision and translating that into good practices.
She volunteers on the APM Women in Project Management SIG committee and at Under One Sky (an NGO that serves food/clothing and companionship to our fellow homeless).
She has lived and worked in the US, Brazil, Barcelona, and now in the UK.
Vanessa is a constant learner of technology, leadership, emotional intelligence, mindfulness, and best practices of business/self.

Previous webinars can be viewed on the APM Slideshare and YouTube channels. 
Follow @APMEvents for upcoming event information.
Twitter:  #apmwebinar    #apmwipm
APM Body of Knowledge 7th edition reference

Section

Description

3.3.6

Continuing professional development (CPD)