Using APM's Competence Framework just got easier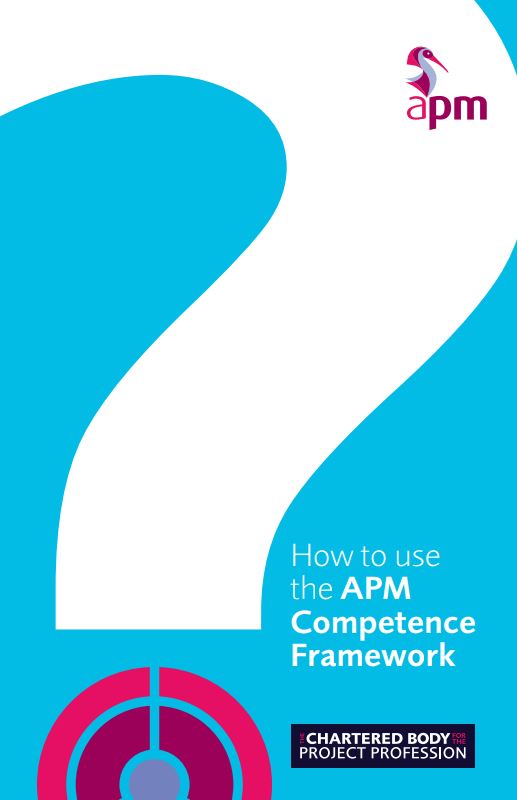 APM is pleased to announce the launch of its new APM Competence Framework area and guidance documents.
The page welcomes a brand new "How to Use the Competence Framework" guide and brings all relevant resources into one place; making applying and using the Framework easier for users.
The area now features:
The role profiles as a PDF download*

The Competence Framework as a PDF to download*

A competence self-assessment form*

An updated FAQ section

The brand new How To guide 
*An APM account is needed
Commenting on the new area Gill Hancock, Head of Professional Standards at APM said:
"Developed by practitioners for practitioners, the APM Competence Framework is a well-respected tool used across the profession. We hope the new guidance and wider access to role profiles will help project professionals gauge how they are performing and advance their career with the help of the adjoining role profiles."
The APM Competence Framework sets out the competences required for effective project, programme, portfolio management and project management office (PMO) and consists of 27 competences based around outcomes that project professionals need to achieve.
It aims to reflect both current good practice and the future needs of the profession, and provides a common benchmark for all individuals and organisations engaged in project activities.
The framework has been developed by practitioners for practitioners, and aims to describe competent performance in an explicit and measurable way.
As such, it is an invaluable reference for all project professionals that has many practical applications.
Each competence comprises a title, a brief introduction to the competence, a series of criteria covering knowledge and the application. The framework also includes a Ratings Scale, a simple 5-point scoring system for assessing level of performance against the application.
Visit the Competence Framework Area
---