Welcome to APM's newly elected Board trustees
Association for Project Management has officially announced the results of its board election for 2023, welcoming three new members to its Board of Trustees.
Marta Marjan

Marta has significant experience in the energy and clean-tech sectors, leading complex projects and pioneering various innovative business initiatives.
Her international background (working in England, Scotland and Poland) has been pivotal in fostering inclusive and adaptive people and project management strategies.
Marta holds an MBA from the University of Leeds and an MSc in Marketing and Management from the University of Lodz, Poland.
Jennifer Storry
Jennifer is Head of Project Governance and Assurance, Risk and Ethics at Rolls-Royce, where she focuses on complex manufacturing and in-service projects in the defence industry.
Jenny project career began as a Graduate Project Engineer, going on to lead complex multidiscipline projects and programmes to successful completion. She has since held senior managerial roles covering business and capability management, assurance and risk roles.
Jenny has a Master's Degree in Project Management in Practice and is a Chartered Project Professional.
James White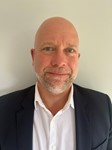 James has over 20 years of experience in project management within the defence and nuclear sector, serving as Head of Nuclear at MIGSO-PCUBED, where he has played a central role in defining industry benchmarks for nuclear energy and waste management, leading to new standards for the sector. During his career he has managed complex engineering projects and championed business transformation, enhancing nuclear technology while aligning with global efficiency and safety objectives.
James holds an MBA and an MSc in Engineering. He is also a Chartered Engineer and Manager, and a Fellow of both the Chartered Management Institute and APM, where he is a member of the APM Corporate Advisory Group and a Committee Member of the Thames Valley Branch.
The APM Board of Trustees is responsible for the organisation's strategic direction. As such, it plays an important role in making sure APM provides leadership to the profession while also being a responsive, relevant and sustainable organisation.
In addition to the three new Board trustees, APM also thanked three outgoing Board members whose terms have come to an end: Dr Jon Broome, Charles Mills and Karen Whelan.
During the annual general meeting, APM's Board Chair, Milla Mazilu, thanked all three for their contribution to the organisation as board members.
"I'd like to thank our departing trustees for their support over the past few years," said Milla. "They've been instrumental in setting up some of the workstreams that we're focusing on now.
"I'd also like to welcome and thank our new board members for joining us this year."
You can discover more about how APM is run and details for all of Board trustees here.