What systems thinking can offer portfolio, programme and project managers webinar
The Systems Thinking SIG on Tuesday 24 October held their first webinar. This described systems thinking concepts and methods, why it is important and how it can be beneficially applied to portfolio, programme and project management.  

Traditional top-down 'divide-and-conquer' approaches are often unsuccessful for dynamically complex problems containing non-linear component, inter-dependencies or for complex projects, where there is a diversity of views amongst stakeholders as to what the objectives should be because:     
It is not clear where the 'Top' is.
It is not clear how the problem should be 'divided'.    
Systems thinking is a discipline for seeing wholes and enables these types of problems to be addressed to identify where the key leverage points are. Systems thinking does not necessarily replace traditional top-down thinking, but can complement it by simplifying complex problems and making them easier to understand.
The webinar described what systems thinking is, why it is important and how it can be applied to portfolio, programme and project management to:    
Support identification and definition of the right portfolio, programme and/or project.
Support implementing the portfolio, programme and/or project right.
Maximise Outcomes/ Outputs and minimise unintended consequences.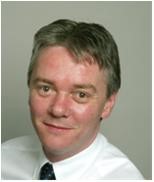 David Cole is an experienced portfolio, programme and project manager and consultant, who has worked primarily with technically focussed private and public sector organisations, to both directly manage and advise on the management of their portfolios, programmes and projects.
David started his career as a systems design engineer, developing bespoke automated test equipment with BAE Systems before moving into project management.  
In 1989, he transferred to Airbus UK where he initially managed a UK national research programme, developing new systems technologies and then the Airbus UK systems research portfolio. During this time he also sat on several national and international avionics standards committees.    
          
In 2001, he joined Atkins Management Consultants, working mainly with public sector clients defining and delivering IT driven organisational change programmes (with MOD, Met Police, Environment Agency, Airbus UK and others). In 2016 he decided to semi-retire, but remains professionally active with his membership of the APM and as an APM Systems Thinking SIG committee member.    
      
David holds a BSc in electrical and electronic engineering from the University of Reading and an MSc in computer science from Imperial College. He is a chartered engineer and a member of the IET.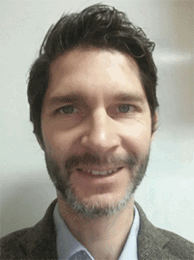 Dr Michael Emes is a Senior Lecturer at University College London (UCL),  Director of UCL Centre for Systems Engineering and Head of the Technology Management Group at UCL's Mullard Space Science Laboratory (MSSL). He completed his first degree in Engineering, Economics and Management at St John's College, Oxford, and a PhD at MSSL in developing ultra-low temperature cooling systems for spacecraft. He previously worked as a strategy consultant for Mercer Management Consulting (now Oliver Wyman) on projects in rail, retail and energy, including advising the Government on the restructuring of the rail industry when Railtrack was taken into administration.
Michael now conducts teaching and research at UCL in the areas of project management, technology management, strategy, risk management and decision-making in domains including transport, health and aerospace. He is Programme Manager and a lead trainer for the European Space Agency's Project Manager Training Course and Programme Director for a new MSc at UCL in the Management of Complex Projects which brings systems thinking to project management. He has over fifteen years of experience in designing and delivering training on systems engineering and project management in commercial and academic environments.
He is a Chartered Engineer, and a member of the Association for Project Management, the Institution of Engineering and Technology and the International Council on Systems Engineering. He has been involved with the SEPM Joint Working Group since the start, and has been Co Chair of the APM Systems Thinking SIG since it's inception in 2016.

This webinar is suitable for professionals with an intermediate level of experience.
David and Michael have very kindly allowed their presented material to be made available for viewing.
The slides have been listed on Slideshare and the webinar recording on YouTube are now available in our APM resources area and also below for reference.