Women in the project profession: barriers, challenges and opportunities webinar
Research by Association for Project Management (APM) suggests that more women are joining the project profession, but the gender gap is still significant. Data from our Salary and Market Trends Survey 2021 showed that 37 per cent of project practitioners are women. What more can be done to make the profession more reflective of society, and how can more women be enabled to reach the top of the career ladder?
In this discussion, a diverse group of project experts shared their insights on issues affecting women in the profession and consider what more can be done to improve equality and inclusivity in the workplace.
The event consisted of a roundtable-style discussion and Q&A session. Attendees heard insights from members of our leadership team, Chartered Project Professionals and members of our Women in Project Management Specific Interest Group (SIG). 
This event was organised to coincide with International Women's Day but the discussion is suitable for professionals of any gender and with any level of experience.


Panel members 

Stacey Bishop, ChPP, Digitalisation Project Manager, SSE Renewables
Stacey is a Chartered Project Professional whose career journey began in 2015 with an engineering management apprenticeship with the Ministry of Defence.
She has gone on to work on projects in the aerospace and defence sector and energy sector. She has also gained the APM Project Professional Qualification.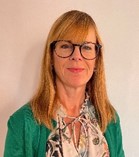 Clare Hornsby has been in project management for over 20 years, mainly in defence and aerospace, supporting UK and international customers. She started as a project controller and has worked in governance & assurance, project delivery and IT programme management.
Although mainly based in the northwest of England, she has also worked in East Anglia and has recently spent two years living and working in Saudi Arabia.

In 2019 Clare gained her APM Chartered Project Professional (ChPP) accreditation, and then started mentoring other women through their Chartership.

Last year Clare nominated herself and was elected to join the APM Women in Project Management SIG, and is part of a sub-group looking at mental health and wellbeing within project management, and women in particular.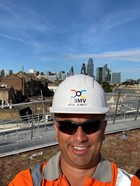 Atul Jewitt, Head of Project Controls, Balfour Beatty
Over the past 20 years, Atul has held various leadership positions on infrastructure projects with the most recent being Project Director of Whitechapel Station for the Elizabeth Line before moving to head up Project Controls for Balfour Beatty Highways.
Atul is a Chartered Civil Engineer and passed the APM PMQ, he is currently preparing his Chartered Project Professional application. Atul is keen to share his thoughts and understand perception of what stops us from attracting and retaining top talent to our industry.




Jackie Martin, Director of Education and Lifelong Learning, APM
Jackie is a qualified educator, with a PGCE in Post-Compulsory Education and Training and significant experience in adult education and senior management in the not for profit sector.
At APM, she is responsible for developing and delivering the strategy to inspire investment in education and training for those within the project management profession.


Previous webinars can be viewed on the APM Slideshare and YouTube channels. 
Follow @APMEvents for upcoming event information.

Follow @APMWiPMSIG for the latest from our Women in Project Management SIG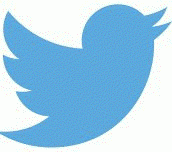 #apmwebinar   #apmwipm   #IWD2022


International Women's Day 2022 - APM SIG activities
APM Body of Knowledge 7th edition reference

Section

Description

3.3.6

Continuing professional development (CPD)