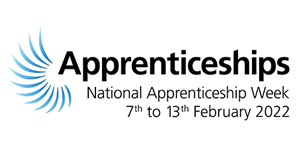 National Apprenticeship Week
National Apprenticeship Week recognises the importance of apprenticeships and the positive impact they make to people, businesses and the wider economy.
The theme for National Apprenticeship Week 2022 is 'build the future'; an opportunity to reflect on how apprenticeships provide a strong foundation for people's career growth and future success. For employers, apprenticeships play a vital role in maintaining a skilled and future-ready workforce.

Apprenticeships
We believe that apprenticeships support the growth of the project profession. That's why we worked with employers to develop a apprenticeship schemes that train talented project managers.
If you are interested in becoming an apprentice, why not look at our resources for new apprentices.

Mental health toolkit for project managers
The project management profession often deals with fast paced, dynamic workloads, and the need for mental health and wellbeing support for project managers is greater than ever.
Take the time to look through our resources to support you through your apprenticeship journey.

Georgia - apprenticeship in project management
Georgia discusses why she chose to do a Level 6 degree apprenticeship in project management.
Wavemaker – Developing skills with an apprenticeship programme
Global media agency Wavemaker launched a project management apprenticeship programme in 2020, partnering with education technology start-up Multiverse (co-founded by Euan Blair).
The 18-month programme, which includes APM qualification accreditation, is focused on professionalising project management skills amongst Wavemaker's employees. Staff participating in the programme learn essential project skills via virtual classroom training with one-to-one coaching delivered by Multiverse and Wavemaker's global team of experts.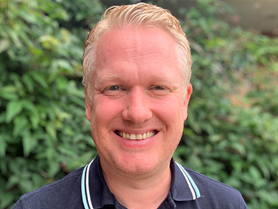 Dan Jennings, head of project management office (PMO) at Wavemaker UK, drives the programme throughout the organisation and is focused on professionalising project management skills amongst employees, he says: "Project management skills are crucial to our business going forward, and this comes from the very top of our organisation here in the UK and worldwide."
Dan continues: "My ambition is to have 60 Wavemakers fully trained and accredited by the end of 2022 through our apprenticeship programme – with the skillset embedded across our client teams, media, data, technology, production and content specialisms."
Being on the apprenticeship enables growth for all and Dan has welcomed the response its received, commenting: "It has been incredible seeing people from all levels of our business – with experience from a few years at the agency to 25 plus years – stepping up to the challenge of the Associate Level 4 Apprenticeship and APM's Project Management Qualification (PMQ)."
Continued Professional Development (CPD)
Amelia Ensell, account director at Wavemaker UK, is completing the apprenticeship to further her skills. She says: "The apprenticeship has massively impacted my personal development. So many doors have opened for me. I have been promoted in my day-to-day role since joining the programme and I believe this was encouraged by my extra-curricular dedication to the apprenticeship and how I have been able to push myself beyond my role."
From Amelia's own apprenticeship journey, she continues to benefit from the opportunities. She adds: "I have had more exposure within the agency and to senior leadership through managing projects, which has helped my confidence grow." The apprenticeship programme enables progression for all and has the building blocks for everyone to develop even further.
More apprenticeship case studies
The NHS and Health Education England - Developing skills with an apprenticeship programme

Project management skills are becoming increasingly important for the NHS. Through Health Education England (HEE), which works with partners to plan, recruit, educate and train the health workforce, NHS employees can participate in the Level 4 Associate Project Manager Apprenticeship and the Level 6 Project Manager Integrated Degree Apprenticeship, which both include the APM Project Management Qualification (PMQ).  The apprenticeships provide the workforce with project management best practices essential for the healthcare service.  

A dynamic approach for organisations to develop skills

Mike Gray, portfolio capability and resourcing manager at HEE says: "As well as building project management capability and capacity across our NHS system, project management apprenticeships play a vital role in the improvement of patient outcomes. Apprenticeships are a cost-effective way to create a skilled, flexible, and motivated workforce that can support NHS employees keep pace with developments in technology and working practices."

Building on the journey of essential personal and soft skills, apprenticeships help drive innovative thinking across the profession. Mike says: "Individuals enrolled onto a project management apprenticeship have more confidence in the tasks and activities they are delivering. They are improving their cognitive function, as well as bringing new ideas back to their team, discovering new ways of working, and adding real value and impact to projects at work."

"The need for competent project management skills across the NHS landscape is becoming ever more apparent. The impact the pandemic has had on our wider health system means that there is a need to deliver things more effectively, with agility, greater benefit, and at a faster pace than ever before. There is a gradual shift towards longer term learning commitments such as apprenticeships in the NHS, moving away from traditional learning options to something more sustainable. Apprenticeships will play a critical role in NHS learning and development."

Tina Hawkins, education transformation lead at Health Education England, North West, is five months into the 13-month programme. She is on the Level 4 Associate Project Manager Apprenticeship with training provider Provek Ltd. Tina says: "In my role I am managing projects which are sometimes high profile, cross-organisational and involve a lot of change management, so I definitely needed a project management approach I was confident with to do my job.

"The skills developed on the apprenticeship programme help guide the working practices throughout the day and enables apprentices to implement the theory behind their decision-making process."  Tina continues: "I would have to say the most rewarding thing about the programme is how it has increased my ability to manage projects to a high standard and my confidence to justify my actions when needed, or merely to advocate for project management to non-project professionals."

Emily Matthews, assistant project manager – Transformation Hub - Gloucestershire Health and Care NHS Foundation Trust is on the Level 6 Project Manager Integrated Degree Apprenticeship with the University of Cumbria, which also includes the Management Qualification. Emily says: "I would recommend this way of learning, because you can make it work around your day job and personal life. You can work to your own pace and not to a lecturer's pace."
Pearson - Developing skills with an apprenticeship programme

Pearson, the world's leading learning company launched its project management apprenticeship programme in 2017. Available for the organisation's employees and new apprentices joining the company, Pearson offers both the Level 4  Associate Project Manager Apprenticeship, and the Level 6 Project Manager Integrated Degree Apprenticeship, which include APM's Project Management Qualification (PMQ).

Anne Ashworth, head of employee apprenticeship at Pearson, says: "The project management apprenticeship programme is fast becoming one of our most popular roles in the business, with four individuals currently participating on the scheme. It has been incredible seeing people from across different levels of our business stepping up to the challenge and completing their apprenticeship. As a result, they are bringing so much value to our organisation with improved project management skills, generating efficiencies in projects and ultimately improved consumer satisfaction."

Practical learning for individuals and the business

Agueda Varela, PMO & compliance analyst at Pearson says: "Doing an apprenticeship in project management has helped me progress in my career and change to a new department and role. I gained new skills and was supported throughout the process to learn on the job."

Raman Gurnani, portfolio manager at Pearson who has recently completed the Level 4 Associate Project Manager apprenticeship, uses his training to implement change in the organisation. Raman shares his journey: "As a direct result of this apprenticeship, I have had the opportunity to contribute to our Strategic Portfolio Maintenance (SPM) guidance and develop new, simplified project management guidance and tools, which are now being used throughout the department."

The apprenticeship programme is an effective route for both the organisation and its employees to learn practical skills, to manage projects and for the overall business objectives.

Riccardo Bertoldo, data and reports analyst at Pearson is a former Level 4 APM apprentice, who says: "The benefits of completing an apprenticeship are not only the APM qualifications where you gain skills and knowledge but putting these into practice in the workplace. I encourage employers to seriously consider the apprenticeship route. Completing an apprenticeship gives employees confidence and new skills, and in return they will come up with innovative ways of working which will support your business."
The Royal Garden Hotel – Developing skills with an apprenticeship programme

Vladimir Susko, the rooms division manager at the Royal Garden Hotel in London, is currently on the first year of his apprenticeship degree, the Level 6 Project Management Integrated Degree Apprenticeship. This qualification also includes the APM Project Management Qualification (PMQ).

Vladimir's role includes being responsible for the different workings across the hotel environment. The programme supports the skills required for his position. He says: "The main reason for my interest in project management is that my role in hospitality involves managing many different projects, ranging from IT projects to hotel refurbishments. I wanted to develop my project management skills and knowledge, which led to me self-studying for my Management Qualification, before my employer asked if I would like to do the degree apprenticeship."

The key advantage of an apprenticeship is the ability to apply newly developed skills first-hand. As Vladimir explains: "I already see the benefits, as it gives me confidence and reassurance, connecting my experience with the academic material. It is challenging, as I am studying alongside my demanding work, but I can confidently say that it is worth it." The apprenticeship programme is a commitment to develop one's own skills and provides the platform to achieve whilst in a working environment.

Investing in the business means investing in the people

Barbara Murphy, director of people and culture at The Royal Garden Hotel, invested in the project management degree apprenticeship programme. Barbara wanted to create career opportunities for individuals to develop relevant and up-to-date skills that can be directly applied to their role.

Apprenticeships represent an investment not only in employees but also in the business. An apprenticeship programme is a practical and efficient approach to develop the skillset of employees and provide candidates with key competences to progress the working functions of an organisation.

Barbara commented: "This apprenticeship helps to provide skills needed to manage the investment, people and time spent on a project. Vladimir is developing knowledge and competencies needed to lead projects and act as part of a team progressing project components from initiation through to completion. Project management is a growing part of being a hotelier as the industry looks to continuously evolve in line with consumer behaviours and needs."