Lessons from the Antarctic: success is about goals and team management is key

After a lifetime of exploration and adventure, Sir Ernest Shackleton's death, on route to Antarctica in January 1922, marked the end of the so-called heroic age of Antarctic exploration. The legacy of leadership, resilience and scientific exploration was commemorated recently when I was lucky enough to join the Antarctic Quest 21 expedition. Travelling over a seldom visited region of the Antarctic Peninsula our eight-strong team conducted a range of scientific research and aimed to make the first self-propelled crossing of the Forbidden Plateau.
We hope the measurements taken by the Antarctic Quest 21 team will help scientists and academics narrow the range of uncertainty in their environmental models. In turn, this will lead to more accurate forecasts and better advice for politicians and policy makers. However, there is more to learn from the expedition than simply science alone. An endeavour of this scale required planning, preparation, risk management, contingency planning, reaction to changing situations, teamwork, resilience and more; aka, project management.
Projects, people and our environments are unpredictable, so redefine success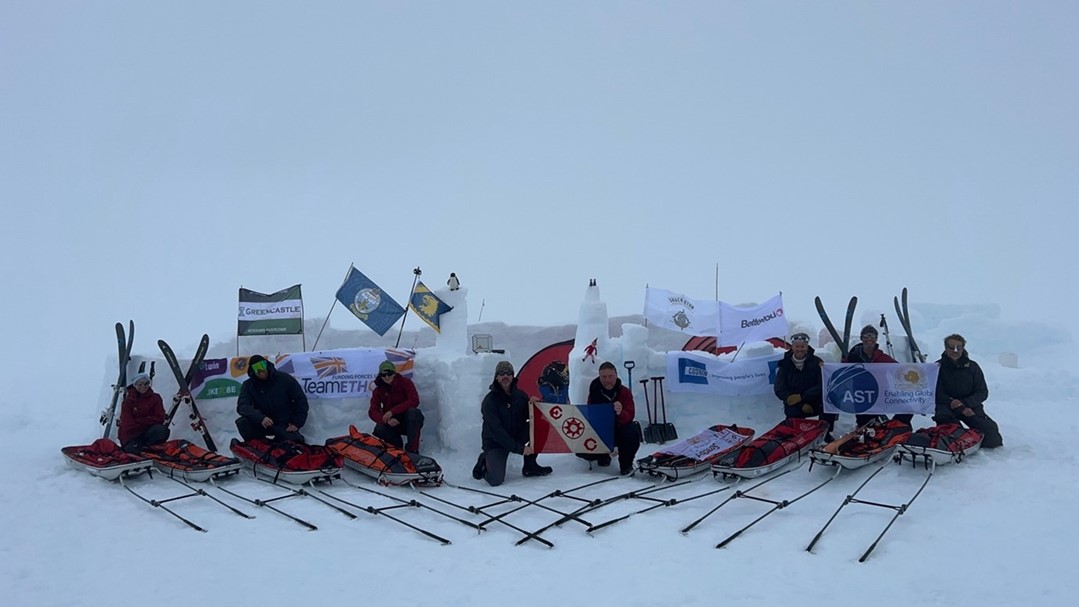 The Antarctic Quest 21 team (Credit: Antony Jinman)
Severe storms and high winds hampered the expedition's progress, which was curtailed further when the vessel that had planned to collect us cancelled their sailing, forcing a collection 10-days earlier than planned by a different ship. Despite the challenges faced, and not fulfilling all we had set out to achieve, Antarctic Quest 21 expedition leader Paul Hart, summarised the endeavour:
"It isn't for me to say whether the expedition was a success or a failure, others will decide that based on their perspective of the balance between risk and reward, and the achievement of the goals. My goals were always as follows:
Number one priority: The group return to Portal Point safely and without injury or incident, as anything otherwise would show poor decision making and a lack of due diligence.
Second priority: The group have a real sense of pushing themselves to the maximum to achieve the objectives with balance because they are friends and are physically, and mentally, well at the end.
Third priority: The science objectives have been completed to the maximum opportunity afforded by the environmental conditions, without the team being exposed to undue risk by foolhardy, or ill-considered decision making.
Fourth priority: The Educational Outreach has been completed effectively and demonstrates the groups' resilience, cohesion and willingness to follow the spirit of the Heroic Age of Polar exploration.
Fifth priority: The team have represented themselves, the expedition, our science and our international collaboration well, and in a manner befitting of our Polar forebears." 
Team development must be managed, so make the time to meet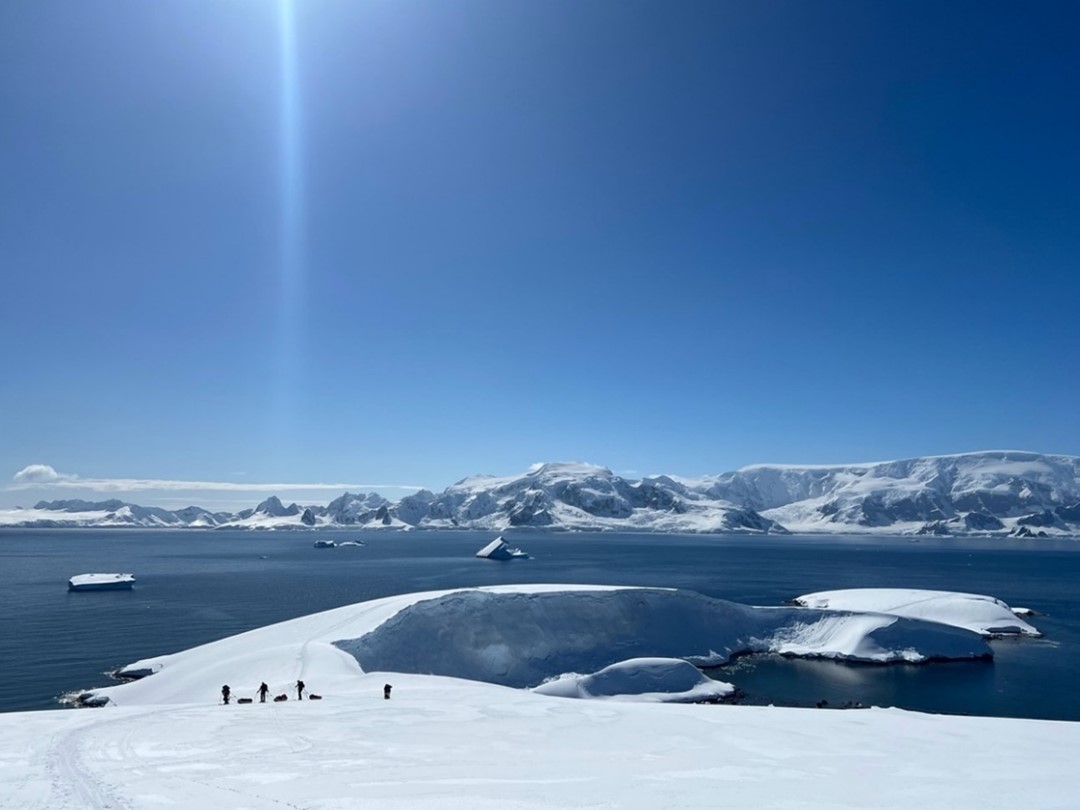 The Antarctic Quest 21 team leaving Portal Point at the beginning of their expedition (Credit: Antony Jinman)
Our team comprised eight individuals who are, in one way or another, high performing; there were seasoned polar explorers, mountaineering instructors, former military officers and a consultant in emergency medicine. All of us brought different knowledge, skills and experiences to the team, which was vital for success. But one of the challenges of the expedition was for us to operate as a cohesive unit in the pursuit of group success. 
Due to the challenges of COVID-19, and some unavoidable late changes to team membership, the first time all eight of us were together was at a hotel in Buenos Aries, on route to join the ship that would sail us to Antarctica. Consequently, Bruce Tuckman's Forming, Storming, Norming, Performing cycle only began then[1]. It might be assumed that our relative maturity and experience would help us to avoid some of the pitfalls of forming and storming, however this wasn't the case; there were elements of friction as roles and social hierarchy in the team was established, and team members developed a better understanding of each other's experiences, skills and motivations.
When we join a project team that's already formed, we must be aware that our presence will change the dynamic of that team, and in some regard reset the Tuckman cycle back to the forming stage. Similarly, if a newly formed team of project professionals embark on a project in a new organisation, they will not only have to work through the Tuckman cycle themselves, but within the wider organisation too. On a practical level it's not enough to be aware of the Tuckman stages but to actively manage them to get the best out of your project team
For our Antarctic Quest 21 team there was little time or opportunity to formally recognise that we were forming and storming, even less to work through challenges and address any issues. Less than 36 hours after meeting in Buenos Aires we boarded MS Seaventure, setting sail for the Antarctic Peninsula. Once we were alone on the ice, with tents pitched and stoves melting water, we got our first real opportunity to sit together and discuss the challenges that lay ahead, and it was now that the team dynamics really began to develop.
Our situation prevented us from making more time to get to know one another, which caused challenges because we didn't know each other's ways of working. We didn't have the luxury of time to make mistakes, so no matter the pressure, it's essential that all project professionals make time for their team to get to know each other; it'll ensure lessons are learnt quickly and the impact to the project is minimal.
Read part two of our Lessons from the Antarctic series.
You may also be interested in:
[1] Tuckman, B.W., 1965. Developmental sequence in small groups. Psychological bulletin, 63(6), p.384.