My journey to portfolio manager
Simon Darby is portfolio manager at APM
He discusses his views on portfolio management and how he got to where he is now, including his professional development and experience.   
You manage the portfolio of projects for the UK's chartered body for project management, how does that make you feel?
I feel immensely proud to work for the UK's chartered body for project management and it is important that professional bodies like the APM manage their project portfolio successfully. It is the only organisation I have worked for that is a similar age to me and I am pleased to be working with a great team of people (staff and volunteers). It is an interesting time for APM following the recent rollout of the Chartered Project Professional (ChPP) standard. We have an exciting future ahead.
Why is it so important to manage the overarching portfolio of projects within an organisation?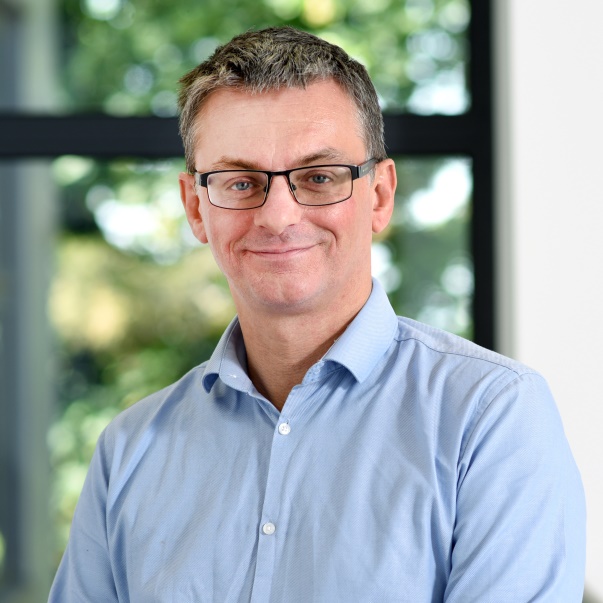 Portfolio management, when implemented effectively, supports executive leaders define and agree the key strategic priorities. Once these are agreed, portfolio management provides a robust mechanism to deliver the changes with a real focus on benefits led outcomes.
Having worked for several organisations in a project based working environment I have seen the benefits of strategic change initiatives being managed under a portfolio management structure.
In a nutshell, portfolio management can play a critical role in the survival and growth of any organisation.
How did you get to where you are now and what are your career highlights? 
On reflection I can see that my career can be broken into six different journeys, beginning as a teenager.  
My career journey:
Family business:
Until my early 20's I grew up in Manchester and spent at least 10 of those years working and living at my parents' business (post office and newsagents) inbetween school, college and University. I started business planning early when I was given a budget by my Dad at 15 years old with the objective of planning, buying and selling kids toys during the Christmas period. I remember buying cabbage patch dolls from the 'cash and carry' for £5 and selling them for £20. Understanding the importance of planning, business cases and benefits realisation came early for me.
Customer service role:
When I left University, I didn't have a definitive career plan as such. My parents sold their business and my first office-type job was working in a call centre in sunny Manchester. After six weeks of intense training I was tasked with answering all incoming calls for Barclaycard UK customers ranging from balance enquiries, credit limit increases, transaction queries and ordering kettles if customers had earned enough loyalty points. I even won the Barclaycard UK staff idea of the year reward for defining and implementing a customer retention initiative. This was my first office-based project without formal project management training.
Introduction to project management: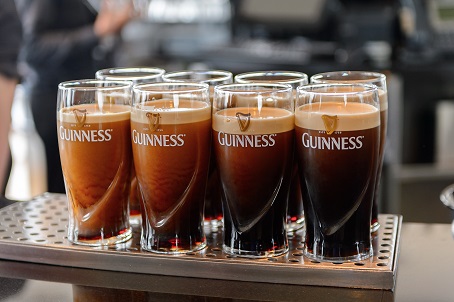 After two years of working in a customer service environment I decided to move on in my career and re-located to Barclaycard headquarters as a senior business analyst. This was my first experience of managing formal projects where I was introduced to the world of planning documents, Gantt charts and PMO functions. The continuous improvement department I worked in had a motto "Work smarter, not harder".  After a couple of years I was seconded to a major Business Transformation Programme working alongside PWC consultants for nine months and the experience I gained was immense. The programme director did a presentation where he explained change by opening a can of Guinness with the following quote:

"Change can be misty and unclear initially. As one goes through the fog change becomes clearer and beautiful like a pint of Guinness".
I remember smiling when he drank the pint of Guinness at the end of his presentation.
Further professional development and experience:
After almost six years at Barclaycard I was then fortunate to work with a great team of project professionals at Volkswagen Financial Services (VWFS) where we applied project management in a structured, waterfall environment. After a short stint as a process consultant I became a business project manager and jointly managed a major SAP project. The head of business change management made it mandatory to allocate two project managers to every strategic project. The approach worked well. Here I successfully secured my first external project management qualification using the old essay-based Prince2 exam format (12 pages of hand-writing for the practitioner exam).
Career highlights:
Leaving VWFS after six years I took the plunge and moved on to a different organisation to gain more experience and pass on my knowledge. I ended up staying at NHBC (UK's largest warranty and raising standards business for the house building industry) for 11 years and completed three distinct roles as a business architect, head of PMO and business programme manager.This was a great move where I worked collaboratively with all the business functions defining and delivering strategic change. I transformed the PMO IT function into an enterprise wide Portfolio Management functionwith the support and backing from the CEO which was critical to the success. The CEO gave me some sound advice including "be brave and bold with your decision making" and "if in doubt call issues out for the benefit of the project and the wider organisation".
The leadership team at NHBC encouraged everyone to learn, grow and develop. I completed an external qualification in Portfolio, Programme and Project Offices (P3O) and the trainer mentioned APM as a great organisation for networking. He also recommended a PMO networking group which later became the APM PMO Specific Interest group. I decided to give it a go and attended one of their conference events. I left the conference with energy and new ideas. One of the ideas I implemented was the introduction of a new flexible project management framework with the help of business colleagues and an agile / SCRUM consultant.
After several years of getting ideas, energy and inspiration from other project based professionals I decided in 2016 to give something back to fellow professionals by joining the APM Portfolio Management SIG volunteering committee. The group consists of individuals from all different sectors and we are all passionate about improving the maturity of the profession.
Where I am now:
In late 2017, I heard about an opportunity to work as the interim portfolio manager for APM, which I thought would be an amazing opportunity.
I was delighted to secure the role at APM and am still proud to contribute to a great organisation. We have a great team, a great vision and some exciting strategic projects ahead. Without joining the APM PMO SIG networking group, I would never have known about the opportunity.
My biggest learning curve since joining APM has been understanding the wide range of products and services on offer to project based professionals. We currently have several projects within the portfolio related to professional qualification development (we currently offer PFQ, PMQ and PPQ). We also have a number of initiatives going on that will improve the overall member experience (Student, Associate, Full member, Fellow). This is in addition to the biggest strategic project APM has recently launched – the ChPP register.  Outside the project portfolio there are many important business as usual initiatives including the recently successful advertising campaign and the major events we hold throughout the year (these are in addition to the events managed by our volunteers). I've also learnt that the APM board consists of senior project-based professionals (volunteers) who want to make a positive difference.
In your tool box of portfolio management skills what is the one 'tool' you would say was used most often and what one would you never be without?
There is not one tool that stands out for me. I like to focus on the key business priorities and motivate my team and the wider organisation in getting strategic initiatives across the finishing line.
Life is a journey – enjoy the ride!
---