Ten papers that make us think again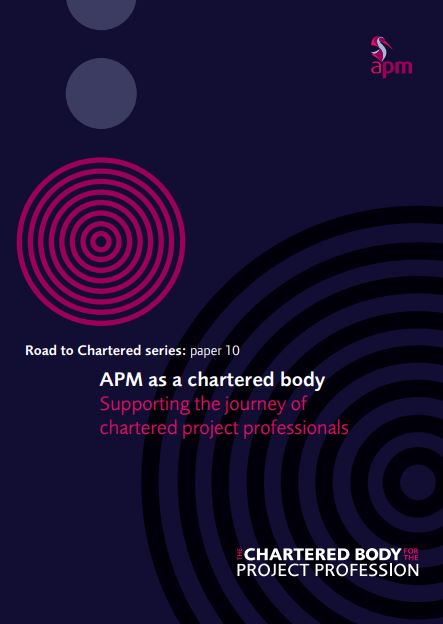 For anyone who doubts the importance and impact of project management in the development of social and economic well-being, I think it's time to think again.
Through our series of ten thought leadership papers – the final one of which has just been published – we set out how we can develop our profession.
The series "Road to chartered" began by taking a look at the concept of chartered itself and has since covered themes including volunteering, ethics and continuing professional development (CPD) through to technology and the importance of the millennial generation in shaping change in the workplace and professionalism itself.  The tenth and final paper acts as a summary and provides an update on our journey, culminating in the opening of the register for applications on 16 May 2018.
You can find all the papers here.
The publication of this final paper together with the recent announcement of the date of the opening of the register to applicants makes it a good point to stop and reflect on how much progress we have made.  I believe that project management has the opportunity to get the credit that it deserves and this will build as the numbers achieving chartered status grows. The chartered website page has the application details and much more supportive information.
This is supported further by the advertising campaign we have just launched that I think does a great job of opening people's eyes to the possibilities of project management as a career choice while at the same time, demonstrating the value it adds to society.  Project management isn't just hard hats and high vis – it touches all parts of our lives.  
I would encourage anyone considering starting their own chartered journey to make the series of papers part of their preparation, but also use them to help spread the word about the difference that project management is making.
John McGlynn
APM chair