What consultancies look for in graduate project managers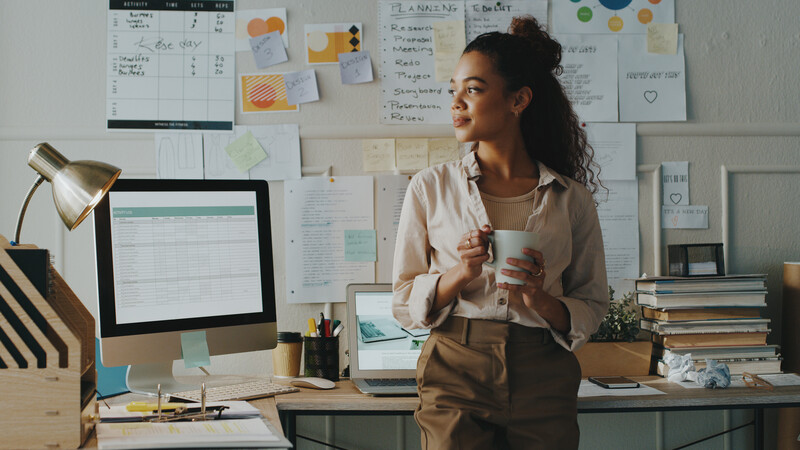 Graduate project managers are essential assets for consultancies by playing a pivotal role in the successful delivery of current and future projects. As the technical principal for project management in Mott MacDonald, I spend a lot of time thinking about our future and I'm always looking for better ways to attract talent. This, of course, includes engagement with a significant number of students, and I always hear the same question: what does Mott MacDonald look for in graduate project managers?  
We're always working on a wide range of projects, which makes the role of a project manager complex as it involves a delicate balance of technical skills, leadership abilities and effective communication. In this article, we will explore the qualities and skills consultancies like us look for in these individuals. 
Building the future on a strong foundation
One of the foundational criteria we consider when recruiting graduate project managers is their educational background. Typically, we seek candidates with a degree in fields relevant to the projects that we handle. This might include engineering, business administration, construction management, or project management. An educational background in a relevant field provides a solid foundation of knowledge that can be applied in a practical setting. 
Technical literacy is very important, particularly in a technology-driven world. While project managers don't need to be experts in every technical aspect, having a grasp of technology and digital tools is often crucial in effectively managing modern projects. Here are some examples of tech that are important in project management: data analytics and AI. There are currently 147 data analytics courses on LinkedIn Learning and 51 "artificial intelligence for business" courses. That is a lot of learning that you can show on your CV which will make a big impact on potential recruiters.  
One important thing to note is that we always want to explore and learn from the latest theoretical knowledge, so we actively seek a bottom-up feedback loop around new ways of thinking. We constantly face new environmental, social and inclusivity challenges, so we want new graduates to show us the fresh thinking they can bring.  
Graduate project managers should also think about how they can differentiate themselves, and an easy yet highly effective way is often quite simple. For example, The Association of Project Management (APM) hosts free webinars and events for student members, and these should always be considered and attended where possible. Showing a significant amount of CPD on your CV sends the right message to potential employers and is often a key differentiator amongst peers.  
Unlocking success together — the power of team skills.  
"People hire for behaviours." I'm sure you've heard that a million times, but what does that really mean?  
People and team skills are of paramount importance in almost any professional setting, and particularly so in project management within consultancies. Effective communication skills are the backbone of any successful project as project managers must convey complex technical information to team members and clients in a clear and understandable manner. This ensures that everyone is on the same page which reduces the likelihood of misunderstandings or mistakes. 
Consultancies aim to recruit graduate project managers with demonstrated leadership potential, largely because the ability to lead and motivate teams is crucial for overseeing projects from start to finish. Leadership skills encompass decision-making, conflict resolution and team management, which help ensure projects stay on track and meet their objectives. Showing leadership abilities, whether it's in a related field or previous jobs you might have had, is key. If you've been a team captain in a sports team, leading a group project, taking the lead on a charity initiative — it's all important!  
In consultancies and other similar organisations, project managers must work effectively with diverse teams, including engineers, architects, contractors and other stakeholders. The ability to collaborate, coordinate and foster a positive team environment is vital to ensure everyone is aligned with project goals and objectives. 
Without doubt people and team skills are vital in project management because they facilitate effective communication, create strong and motivated teams, enhance client relations, and contribute to productive and innovative project environments. They are the interpersonal and leadership skills that allow project managers to drive projects to success, even in the face of complexity and uncertainty. 
Cracking the code of success: the art of problem solving and professionalism  
First, let's get the basics right. Maintaining high ethical and professional standards is non-negotiable in project management. We place great importance on the integrity and ethical conduct of project managers as they often handle sensitive information and client relationships. 
Equally, in a globalized world, we operate internationally and work with clients and teams from diverse cultural backgrounds. Project managers with cultural competency can navigate such situations with ease, fostering cooperation and understanding. 
We always look for individuals with strong problem-solving skills. Project managers encounter various challenges during project execution, ranging from technical issues to unforeseen obstacles. Being able to identify these problems, analyse them and devise effective solutions is essential for project managers to keep projects on track and within budget. You can easily demonstrate these skills to potential employers, whether it's highlighting particular aspects of your previous employments or further CPD from webinars and other sources, or from your previous experiences in volunteering, sports or group projects.    
These three categories provide a concise way to understand the essential skills and attributes sought by consultancies when recruiting graduate project managers. Project managers who excel in these three categories are well-prepared to tackle the multifaceted role of managing projects within consultancies.  
So, ask yourself, what can I do to demonstrate these sought-after skills, competencies and attitudes to potential employers? The closer you get to the answer to this question, the closer you will be to landing your dream job — maybe even at Mott MacDonald!  
You may also be interested in: