Working with sponsors and programme managers

A recent survey by the APM Programme Management SIG indicates that sponsorship is still a topic that generates lots of requests to support a better understanding. The important relationships between sponsor, programme manager and project manager can vary greatly, and the responsibilities and accountability between sponsor and programme manager can often become blurred. Consequently, this blog looks to summarise the key roles of sponsor and programme manager, to highlight the differences between them, and then to consider how the two roles might work together better.
A sponsor is the guiding mind of a project throughout the life cycle. They are the link between the client, funder, system operator, delivery agent and stakeholders. Sponsors are ultimately accountable for the success of a project. They are responsible for the:
delivery of benefits and agree the purpose and strategic direction;
corporate governance by initiating and leading the project/programme;
providing assurance to programme boards and sponsoring groups that governance arrangements and policies are being applied;
stakeholder relationships - since the sponsor is the client representative, they manage conflicting objectives and requirements, especially if there are different clients;
cost and anticipated final cost by acting on behalf of the project/programme;
requirements as they are an ambassador for the project/programme and there is a strong link between how engaged the sponsor is and project/programme success;
continuity, feedback and lessons learnt.
The APM Programme Management SIG describes programme management as the coordinated management of projects and business as usual activities to achieve beneficial change by:
driving strategic outcomes within organisations;
creating programme wide governance mechanisms;
focus on defining, integrating and coordinating projects;
managing wider risk to benefit achievement and providing an escalation point for project risks;
identifying and monitoring interdependencies between projects and transforming project deliverables into benefits;
providing opportunities to achieve economy of scale, consolidating and coordinating the needs of multiple projects;
establishing collaborative working across different project teams within programmes;
embedding a continuous learning environment within programmes.
The alignment between the activities that a sponsor is accountable for and the programme manager is responsible for can be clearly seen. When execution of these different roles is understood and the relationship is built on positive collaboration and support, the likelihood of project or programme success will be increased. When there is a lack of clarity this can have a negative impact throughout the programme.
Practical steps
As a programme manager here are some practical steps that can be taken to support establishment of a good working relationship with the sponsor and the ongoing maintenance of it throughout the programme's life.
A simple starting point is to discuss what you can do for your sponsor, and what your sponsor can do for you. The sponsor will be dealing with a range of different stakeholders and potentially different funders and this will shape their agenda for the programme. Whilst there may be some aspects to the sponsor's interactions with senior stakeholders that they may not be at liberty to share, the more transparency there is between sponsor and programme manager the better.
It may be that interactions are highly focused on the programme business, but it can be so beneficial to take any opportunity to learn more about the sponsor's personal motivations, what their priorities are, and what they want from you. The likelihood is that if you take the time to really explore your sponsor's needs your sponsor will be more inclined to work with you and support you in delivery.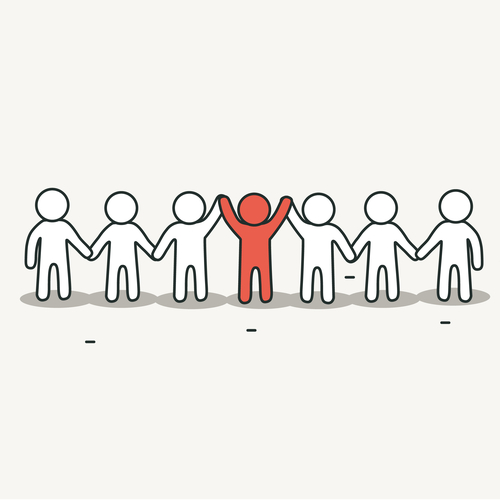 The number of programmes and projects that a sponsor is accountable for can have a significant bearing on their relationship with the programme manager. If accountable for multiple programmes their needs may be oriented towards governance, assurance, and risk through periodic reports and reviews. If sponsoring fewer but more complex programmes, a more involved approach may be required. As programme manager it is important you don't assume that how you worked with different sponsors in the past will be replicated in the future. Programme managers are more likely to see the sponsor's leadership role meaning support and guidance to the programme and projects, with a more direct and active involvement with stakeholders.
In some situations, political and other pressures from stakeholders may drive sponsors to think they need to be directly involved in the management and delivery of the programme. This can easily lead to conflict but can be avoided by getting to know the sponsor and developing ways of working that will allow you to support them in carrying out their role. Help them to perform their role by being proactive in providing them with what they need; the prompts, and the results, in a timely way. This removes any temptation for the sponsor to get directly involved in the programme delivery, which is where conflict can often arise.
To fulfil their decision-making and oversight roles, your sponsor needs a constant stream of timely information. From the outset ask your sponsor how they want their information presented, what matters the most to them, how frequently do they want updates, what level of detail is required etc. And don't assume that this won't change. Frequently ask the sponsor if they need more or less information to keep all the stakeholders happy.
Another source of tension is the level of sponsor engagement. Some sponsors may want minimum involvement, whilst others may want to get into micro-level details. Establish a level of engagement based on a shared appreciation of the project's risk profile: higher risk, more complex, more politically sensitive, larger scale projects should demand higher levels of sponsor engagement.
Taking these steps will build trust between you and your sponsor, so that you can set up their governance and leadership agendas to suit the project, and they will feel comfortable in complying at that level. Early communication to establish what success looks like and then delivering against that is one of the best ways to build trust so that the sponsor doesn't over-manage you and your team, or alternatively step away and distance themselves.
Solid foundations of effective communications can be established when programme managers listen to what the sponsor needs; provide clarity and appropriate supporting evidence in their updates; provide the updates when the sponsor needs them and in a style that is adapted to their requirements.
If these simple steps can be followed to develop mutual collaboration between sponsor and programme manager, a big step towards successful delivery will be made. What are some of your experiences? Let us know in the comments or get in touch with the APM Programme Management SIG.
Image: hvostik/Shutterstock.com and hobbit/Shutterstock.com