APM publishes Managing Change book
APM has published its latest guide Introduction to Managing Change. Priced at £15, the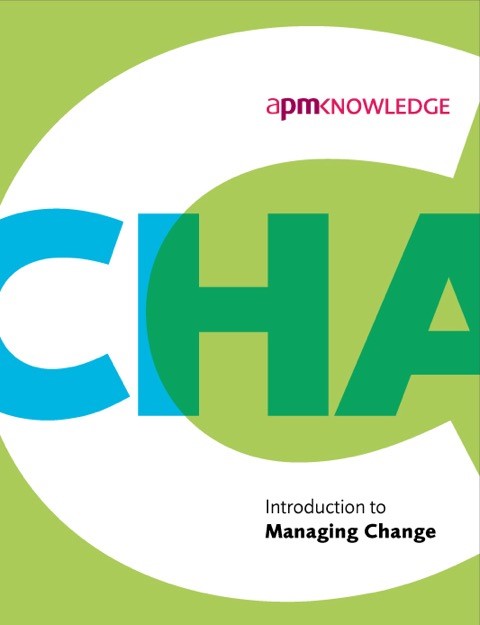 guide covers the different approaches to managing change, plus advice on how to measure change success. 
According to the guide's authors, APM's Enabling Change SIG, it is the perfect 'starting point' for those new to the subject.
They add: "The purpose of this publication is to introduce the importance of managing change effectively in order to successfully deliver and realise the benefits of projects, programmes and portfolios."  
Why you should read this book
For project professionals integrating knowledge of managing change is key to help deliver successful outcomes and projects that realise their intended benefits.
Writing in the guide's foreword Professor Tim Brady from Brighton Business School said: "Good project managers know that…the tools and methods which can be used for simple, predicable projects need to be supplemented with knowledge about how to manage the change which is an inevitable part of the process of today's complex projects."
These sentiments are echoed by change management guru John Kotter in the latest issue of Project. Kotter told the journal "complex change initiatives tend not to be at the heart of project management" and "any project management organisation that doesn't have change management expertise is taking a risk".
What you will find inside
Inside Managing Change readers will find five main sections covering:
What is change management?
The relationship between P3 and managing change
Overview of the approaches to managing change
Key factors in successful change
How do we measure change success?
There is also a summary of the considerations for choosing an approach to managing change, plus a list of useful resources and references.
Further reading on the subject can be found in the blog Six key factors in successful change, written by one of the guide authors Parag Gogate.
---
​