APM publishes Member Review for 2017/18
APM has published its Member Review for 2017/18  outlining its key activities and financial results of the year.
This year's review, APM's first as a chartered body, is packed full of information about how APM is progressing on its road to chartered and the implementation of the new corporate strategy – 'inspiring positive change'.
In her introduction to the review as APM's outgoing Chief Executive Sara Drake said: "There is much to celebrate as the association reaches the end of its first year as a chartered body.  APM continues to deliver, and to deliver well.  Revenue has grown by over five percent, individual membership now exceeds 25,000, and our external reach and influence continues to grow".
N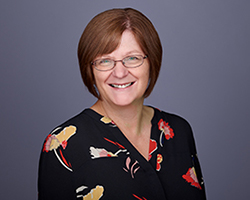 ew Chief Executive Debbie Dore comments: "The report sets out the progress we've made to build the platform for our ambitions to support the project profession, giving it greater voice and impact.  The crowning achievement of 2017/18 was the consultation over the chartered standard, the completion of the standard itself and the preparation for the launch of the chartered register. Now, the challenge is to support the emerging pipeline of new Chartered Project Professionals (ChPP) and in a wider context, develop the membership and qualifications requirements this profession deserves."
This year, the review sets out progress against APM's five strategic objectives. The review also provides insight into exciting new developments that are underway, including an e-learning platform, the launch of the outreach programme for schools and students, as well as investment in qualifications development and membership support that helps the development of our chartered profession.
Download - Annual Report and Accounts
APM's annual and financial reports, including this year's full Annual Report and Accounts plus previous issues of the Member Review, are available in the 'About us' section of the website.