PM Challenge: Insight from 2016 winners!
Ahead of the APM Thames Valley branch Project Management Challenge finals on 26 April, the winners of last year's competition have shared their experience with APM - how winning influenced their careers and what finalists can expect on the night.
The Challenge sponsored by 2020 Business Insight - now in its sixth year - provides unrivalled exposure to the real-life demands of the profession by challenging early career project managers to develop and manage their own projects under the guidance of seasoned project mentors.
The 'Sustainabili-tree' project, representing Nationwide Building Society, won Best Presentation and Best Overall Project in the 2015/16 PM Challenge. The team (Pictured, L-R: Seren Jones, Russell Knight, Emily McManamon, Jenni Clutten, Jamie Wright and Owen Hoskins) share their winners' insight: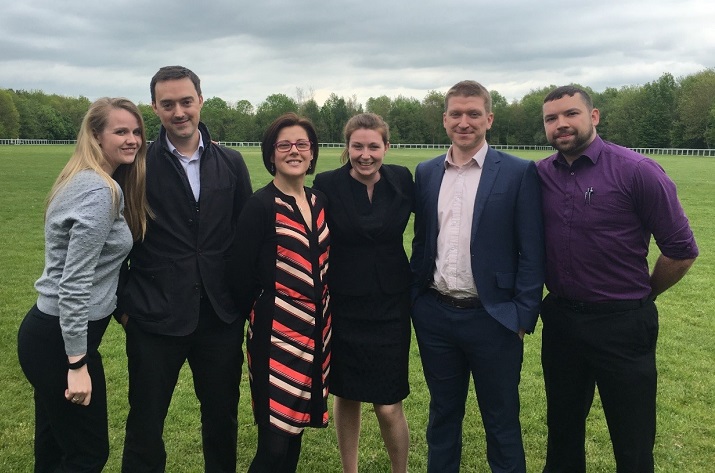 If you could give one piece of advice to this year's finalists, what would it be?
Russell (RK)- Concentrate on the presentation regardless of how well the actual project went. Projects are not just about delivery, and if through your analysis your desired outcome was not achievable, it should not be seen as failure. Present the story with facts in an engaging way without too much detail and make it visual. Let it flow and describe what you have learnt personally and as a team.
Jenni (JC)- Be really clear on what your project delivered, the journey your team went on and think clearly about what criteria the judges will be using to mark you. However, most importantly of all, enjoy it!
Seren (SJ)- As much as you need to focus on how you delivered the project don't forget to celebrate the project itself! Engage the audience and really sell your initiative… you wouldn't be in the final if it wasn't a good idea! 
Jamie (JW)- Really focus on the message you want to get across on the night. Think about what the audience will want to hear about- it probably isn't RAID management.
What should the teams be expecting on finals night?
Emily (EM)- Tough competition – the companies who competed last year will have fed back what they saw. I'm expecting the presentations and posters to be even better this year!
SJ- Nerves! Most people that were due to present felt nervous, remember the majority of people are in the same boat
RK- Nerves, excitement, personal challenge regarding presenting in front of a large audience.
JW- You will have time for a run though of your presentation on the stage prior to the evening event getting started. Use that time wisely and rehearse the details- who is going to stand where, who are you passing the microphone to etc.
What was the best part of finals night?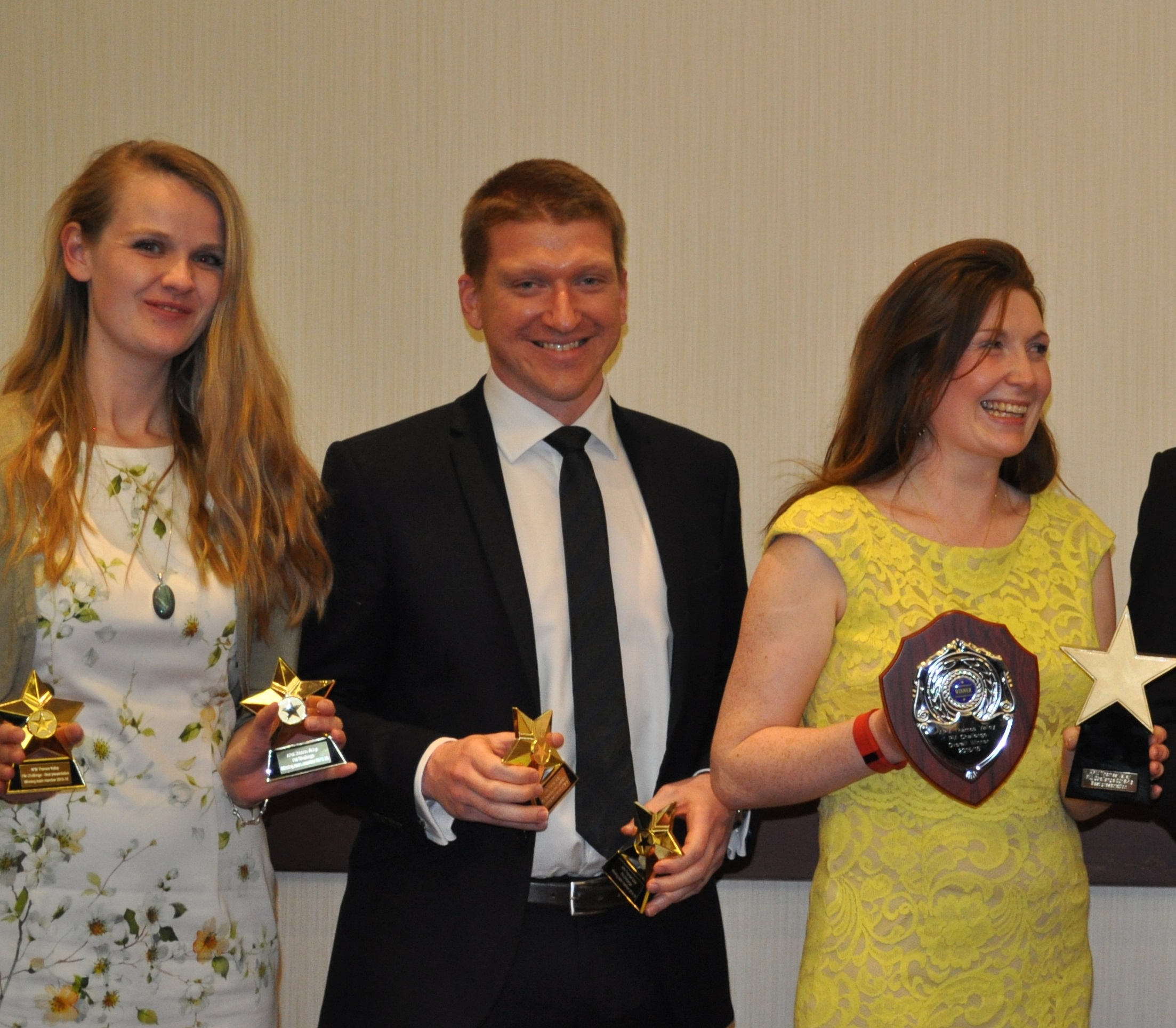 JC- I really enjoyed the opportunity to see what the other projects had delivered; until the finals night we only knew that all projects had to be themed around sustainability. Winning the best presentation award was a huge personal achievement as presenting was a key development area that I had been working on.
SJ- Seeing the various ideas from the other groups, sustainability is such a vast theme I thought it was interesting to see how everyone interpreted it differently.
Why do you think the Sustainabili-tree project was successful last year?
RK- We told the story better than other teams and used photos of people to engage the audience. We made it more personal and understood what an audience may want to see.
JC- I think the Sustainabili-tree project was successful because it blended a knowledge of project management and our individual and team learnings. We felt passionately about what we did and I think that came across in what we did and how we did it
EM- We had a great idea – really easy for people and our Stakeholders to relate to and buy into, this meant a great story to tell so we could create an interesting and engaging presentation. We also had a great team who really worked well together, everyone added something. It was hard work and took a lot of effort but it was also fun! And that really showed. 
What was the highlight of taking part in the APM PM Challenge?
RK- Working as a team, meeting new people who have now become work friends rather than colleagues. Also, reminding myself that talking to a large audience is almost fun if you are prepared.
JC- The challenge provided a unique opportunity to deliver a project under compressed time scales, therefore meaning each participant could see a full project life cycle from end to end.
SJ- The team… despite being thrown in at the deep end and having a number of tight deadlines we laughed a lot and still catch up!
What did you learn from taking part in the APM PM Challenge?
EM- I learnt that the ability to deliver is not linked to job title. You need people who understand the end goal, are prepared to step outside their role to get to that goal and work as both a team and individuals
SJ- I learnt a number of things as a result of taking part in the APM PM Challenge, the key standouts for me were:
The ability to effectively prioritise tasks and switch between multiple activities
The importance of a strong network
How to present information in a succinct manner that engages the audience… it's safe to say we went OTT on our written submissions!
JW- That admin is not my strong point.
How do you feel the APM PM Challenge has helped your career?
SJ- It was interesting to have an initiative that we needed to drive entirely ourselves. We had to be proactive and on the front foot which I've since been able to transfer into my normal working. I like to have information ready before I'm even asked for it!
JC- The APM helped me to understand what project roles would best suit my skill set. I was the project manager in the challenge but I gained experience of all roles as we worked very closely together to successfully deliver our project.
EM- The Challenge has helped my career by demonstrating that I am capable of delivering not only my 'day job' but also additional work outside that that is not work related. This shows an ability to multi-task and to prioritise my work. I have been promoted to Project Manager since the challenge, and I called out my participation in (and our Team winning) the challenge on my promotion form. 
Tickets for this year's finals night are still available!
Book your place now and avoid disappointment.
Guests can expect an evening of lively and engaging insight from our ambitious competitors and special guest speaker - TED educator, author and entrepreneur, Professor Eddie Obeng.
There will be ample opportunities to network with delegates over hot food and refreshments - a glass of prosecco will also be available to each guest upon arrival.
---