Are sponsors 'for Christmas' or 'for life'? Have your say
E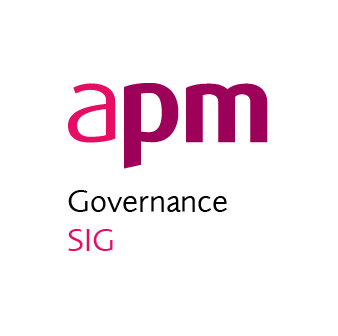 very year lots of surveys tell us the same things, some of us have been reading for the last 40 years, that more projects fail than succeed. Research has shown that failure is often not down to the programme or project manager performance, instead it is often poor sponsor performance. Actively engaged and effective sponsors is the top driver of project success.

On Tuesday 15 May, the Governance SIG held this first of a series of events and publications by the SIG in 2018, where they focussed on sponsorship.
Too few senior managers and executives in organisations do enough to change the culture of project sponsorship and delivery in their organisation, and fail to see that project success starts and ends with them:
As members of a Board effectively leading and sponsoring change (the enterprise portfolio) and creating the right enterprise culture and capability.
Effectively undertaking the role of the sponsor of a programme or project to ensure a successful outcome, benefits realisation and value add to the organisation.
This series of events will share how organisations are making effective sponsorship mainstream.
This event we heard speakers from Royal Mail and Thames Tideway, which was followed by a group discussion that consider:
The role of the sponsor in big projects, for 'Christmas' or for the entire life cycle.
How sponsors (need to) ensure long term benefits are realised?
What is the difference in the accountability of sponsor and sponsor agent?
How can we help organisations to signpost the effective deployment of good sponsorship?
Who makes the best sponsors?
How can project managers help to develop effective sponsors?

Royal Mail scooped the coveted APM Project Management Company of the Year award in 2016.
This event was suitable for professionals with an intermediate level of experience.
Danny and Peter have very kindly allowed their presented material to be made available for viewing.
The slides on Slideshare are now available in our APM resources area and also embedded below for reference.

Not just for Xmas? Project Sponsors
Tideway presentation by Danny Trup

Journey Assurance
Royal Mail presentation by Ashley Cox, slides created by Peter Horsted