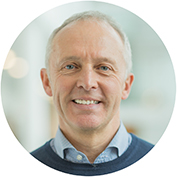 As a profession we remain under pressure to perform.
Demand from industry, transparency and growing interest from stakeholders coupled with mounting status only bolsters this mandate.
If we are to thrive and remain resilient we must empower ourselves and our teams, a message that will be re-enforced at the forthcoming APM National Conference for Women in Project Management, sponsored by BAE Systems.
While this is true for most professions, for those in World and Olympic Sports the need to perform is paramount to success; milli-seconds determine the difference between winning and losing.
So, what can we learn from those who empower the world's fastest teams or empower themselves to achieve gold?
Taking to the stage at the conference, which takes place on Tuesday 25 September are three renowned leaders in the field of workplace resilience and performance:
Kelly Sotherton - Three-time Olympic medallist, World and European medallist and Commonwealth Champion at heptathlon and 4x400m.
Mark Davies - Resilience coach, FA coach (working for several years at Leicester City FC) and also the only UK consultant to have completed the USA based Mind Fitness programme designed for the US Marines.
Calvin Morris - High performance consultant for World Rugby, the sport's International governing body.  Head of performance support for British Cycling and former head of strength and conditioning positions for Rugby Football Union
The trio, who will be delivering a keynote session together, bring experience of four Rugby World Cups, multiple Olympic Games and the insight and knowledge needed to help you empower yourself in health, wellbeing and career and motivate your team.
"If you are a leader that believes in empowerment you need your teams also to feel empowered" claims Mark Davies, the founder of 7Futures, which delivers wellbeing, resilience and mental health programmes.
The conference takes place at the De Vere Grand Connaught Rooms, London on the 25 September 2018 and tickets are available to book now.