Enabling Change SIG Newsletter, February 2018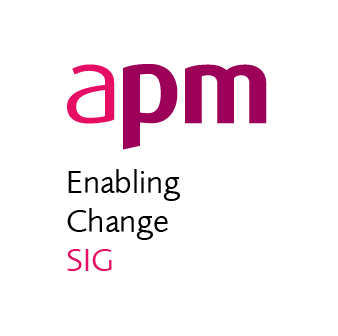 Enabling Change SIG – February Newsletter 2018
Newsletter contents
1. Welcome message from our Chair
2. Staffordshire Fire and Rescue Service - A journey of change webinar, 6 February 2018
3. Inspiring positive change in complex and uncertain times, our annual conference, 22 March 2018, London
4. Manufacturing Change Practitioner Group - are you able to contribute?
5. Past event: Introduction to managing change - the launch event, 28 November 2017
6. Past event: Change management in a project environment - Aberdeen branch event, 30 November 2017
---
1. Welcome message from our Chair

W
elcome to our first newsletter for 2018 – a year which is already shaping up to be one of significant change for our industry and country.
We finished 2017 off with a successful evening event in late November, where we officially launched our APM guide Introduction to Managing Change.  For those of you who have been following our updates for a while, you will know that this guide has been the main focus for the committee across 2016 and 2017.  If you haven't yet, you can order a copy and don't forget APM members can download an electronic copy for free, by visiting the book shop and scrolling down to 'member download' (just make sure you are logged in).  Read on for more information about the launch event itself.
The committee are full steam ahead in planning our March conference, which will focus on inspiring change in complex and uncertain times.  We've already secured our first four speakers and places are now being booked.  Read on to learn more about the event and our confirmed speakers.
Our membership continues to grow, currently standing around 650, but we're always keen to welcome more members.  If you know someone who might be interested in hearing what we are up to, please pass this newsletter on and let them know they can join the SIG by visiting our SIG microsite page.  

Finally, we are planning a survey of members to find out what you would like to see more of, so we can ensure we're focussing on the topics that matter.  Please do keep an eye out for the survey later in March, we would really appreciate your input.
---
2. Staffordshire Fire and Rescue Service - A journey of change webinar, 6 February 2018

Over the last seven years Staffordshire Fire and Rescue Service has experienced a considerable reduction in the centrally provided Government grant that makes up its funding. This led to the Service undertaking a long term transformation programme that explored the way that operational service delivery was resourced, managed and led. The Service successfully changed its operating model, reduced budgets, improved outcomes for residents and delivered significant change outside of nationally agreed terms and conditions without local industrial action. This is due to the level of engagement, involvement and participation of the workforce in generating the solutions to the problem faced by the organisation. Through the de-layering of bureaucracy, the move away from command and control decision-making and the development of a more inclusive culture, the Service has met the challenges of budget reductions.
Whilst the challenge is far from over, the methodology and approach is part of business as usual and continues to support ongoing transformation and change within the Service. Despite a 55% reduction in the central grant, the Service has seen a 35% reduction in calls and a 50% reduction in the number of people losing their life, or being seriously injured in an accidental dwelling fire. This performance is historically the best that the Service has delivered during its operation. This webinar presentation illustrated some of the journey of change that the Service has undertaken, highlighting the involvement of the workforce in making a difference.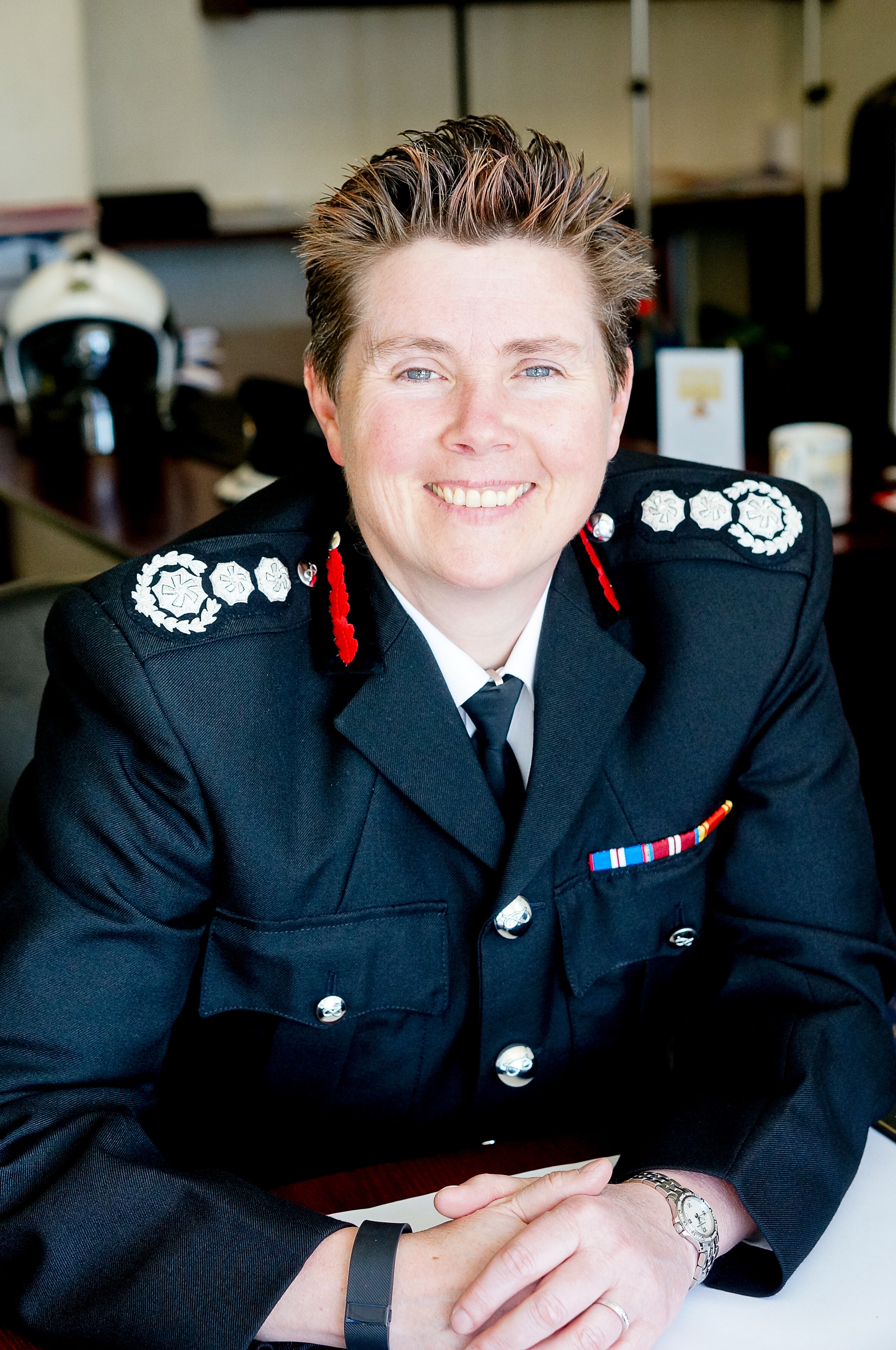 Rebecca (Becci) Bryant was appointed Chief Fire Officer/Chief Executive with Staffordshire Fire and Rescue Service on 18 April 2016 and is the first woman CFO to have progressed through the 'ranks' in the UK, not just England.

Becci joined Staffordshire in 2005 after serving with both Cheshire Fire Service and Bedfordshire and Luton Fire and Rescue Service. She was previously in the role of Deputy Chief Executive, having also undertaken the roles of Director of Organisational Development and Area Commander within Staffordshire. During recent years in the Service, Becci has lead the Service through various transformative changes. This has seen numerous changes within the Service, including a restructure of the management teams, a new crewing model for whole-time stations and changes to the emergency response model. Her current responsibilities include providing the strategic leadership for the continued transformation of the Service, along with providing professional support to the Fire and Rescue Authority.
---
3. Inspiring positive change in complex and uncertain times, our annual conference, 22 March 2018, London
In today's VUCA (volatile, uncertain, complex and ambiguous) environment we can predict one thing with great certainty: The pace of change is accelerating more than before and is only going to go higher!

How prepared are organisations to embrace complexity and uncertainty and make sense of change that is unfolding?

This second Enabling Change SIG conference being held on Thursday 22 March 2018 in London will explore the above challenge that change, portfolio, programme and project practitioners are facing.

It promises to be a world class event in sharing latest trends, good practice, real life experiences, deep dive discussions and thought leadership in the field of managing change.

We are delighted to confirm the following speakers:
John Glynn, Chair of APM (Association for Project Management)
Keynote presentation: Inspiring Positive Change


Elizabeth Harrin, Director of Otobos Consultant Ltd and an award-winning blogger behind 'A Girl's Guide to Project Management'
Presentation title: The changing face of change: Three trends affecting how project customers respond to Change


Nicola Busby, Business Change Consultant and acclaimed author of 'The Shape of Change: a guide to planning, implementing and embedding organisational change'
Presentation & deep dive discussion title: Understanding the Impact of Change


Simon Williams, David Packham & Kevin Lovett, Enabling Change SIG Committee Members
Presentation title: Updates and key findings from the Utilities, Public Services and Transportation Change Practitioner Groups

More speakers to be announced shortly.

Benefits of attending:
Influential speakers sharing thought leadership and latest trends, so you can stay up to date with the latest techniques for successful change delivery
Learn from change management specialists and practitioners from a wide range of sectors and industries
Participate in deep dive discussions and enhance your knowledge on current challenges
Network and build relationships
Identify career opportunities
Kick-start/invigorate your professional development
Who should attend?
This conference is suitable for change, portfolio, programme and project professionals who wish to understand more about current and emerging ideas on managing change and its future direction.
Current and aspiring change managers and directors
Current and aspiring project and programme managers & directors
Change, portfolio, programme & project management professionals
PMO teams in portfolio, programme or project and value management offices
Executives who act as senior responsible owners or sit on programme boards
All those who have an interest in change management
You can book your place online now by visiting the events page on the APM website.
---
4. Manufacturing Change Practitioner Group - are you able to contribute?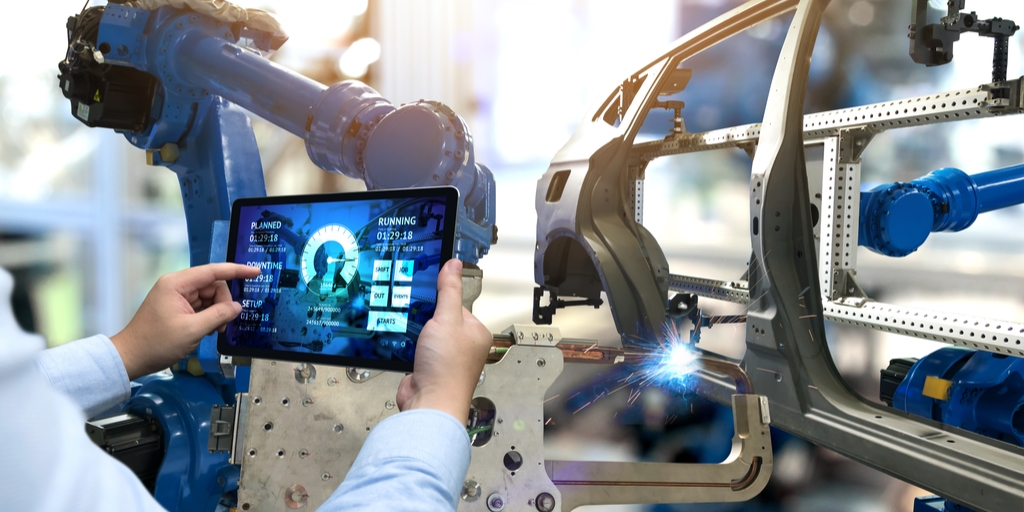 Following the success of our Transportation, Public Services and Utilities change practitioner groups we are looking to launch a new group focused on the Manufacturing sector. If you are interested in becoming involved please contact: enablingchangesig@apm.org.uk
---
5. Past event: Introduction to managing change - the launch event, 28 November 2017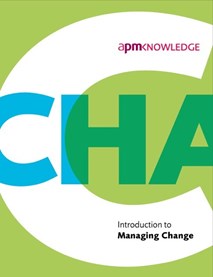 On the evening of Tuesday 28 November 2017 in Central London the APM Enabling Change SIG launched its first guide 'Introduction to Managing Change'. Written by the Enabling Change SIG committee members, the guide focuses on the key tenets of change and gives practitioners a useful guide to consult when delivering change.

The evening kicked off with refreshments and networking at the prestigious De Vere West One hospitality suite with a very strong 80+ turnout on the night before moving in to the main hall for the evening's presentations.

Proceedings began with Martin Taylor, Chair of the APM Enabling Change SIG, introducing the guide and the evening's agenda. Martin handed over to keynote speaker Dr Mark Hughes of Brighton Business School who posed attendees the question 'Do 70% of change initiatives really fail?'. Following an insightful and thought-provoking presentation the audience were invited to a Q&A with Dr Hughes where a wide range of interesting and hotly-debated questions were aired.

Attendees were then treated to an in-depth review of the change guide from Enabling Change SIG committee members Parag Gogate and Simon Williams. Parag outlined the six key factors for successful change identified by the SIG's research and consultation with a wide range of stakeholders, then Simon explained the need for a holistic approach to managing change involving a wide range of skills, techniques and approaches.

The evening ended with a lively discussion on how to enable effective change and how the guide can serve as a useful tool for practitioners moving forward. The Enabling Change SIG would like to thank Dr Mark Hughes and all the delegates who braved the weather to attend and get involved, making the evening a real success.

A copy of the slides from the event is available on the guide launch write up page.
---
6. Past event: Managing change in a project environment - Aberdeen branch event, 30 November 2017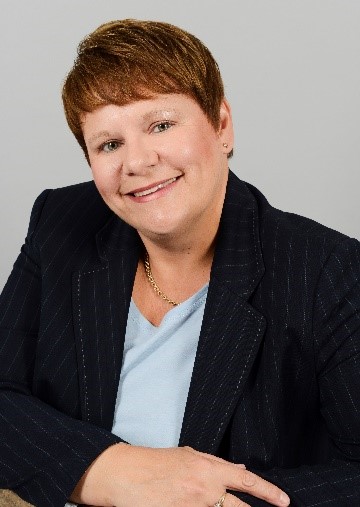 Donna Unitt, who heads up the Methods and Standards Theme for the Enabling Change SIG, presented "Managing change in a project environment" at the APM Scotland branch event at the Robert Gordon University in Aberdeen on the Thursday 30 November 2017. The event was very well attended considering that snow had hit Aberdeen! It was a good introduction to Change Management using real life case studies to illustrate key points and learnings.
Attendees also got to see what the APM Enabling Change SIG has to offer to improve the change capability of their organisations and teams and them as individuals. he feedback was very positive and the session gave people an opportunity to think about their approach to change management in the project environment. If you want to read more about the event, check out the slides on the event write up page.