Five reasons to get away from your desk
As we trap ourselves in a constant cycle of 'busyness', there's an urge to stay permanently connected to our desks, head down, cracking through an endless to-do list.
Too much desk time can ultimately impact on your outcomes, be it efficiencies, creativity, meaningful connections or wellbeing. Here are five compelling reasons why you need to take a mini-break from your desk, right now.
1. You will boost your productivity
Project professionals are not machines - everyone has mental and physical limitations. While many of us feel compelled to plough through task after task, this can be counterproductive. The longer you try to focus on any one topic, the tougher it can become to stay truly focused on the task at hand.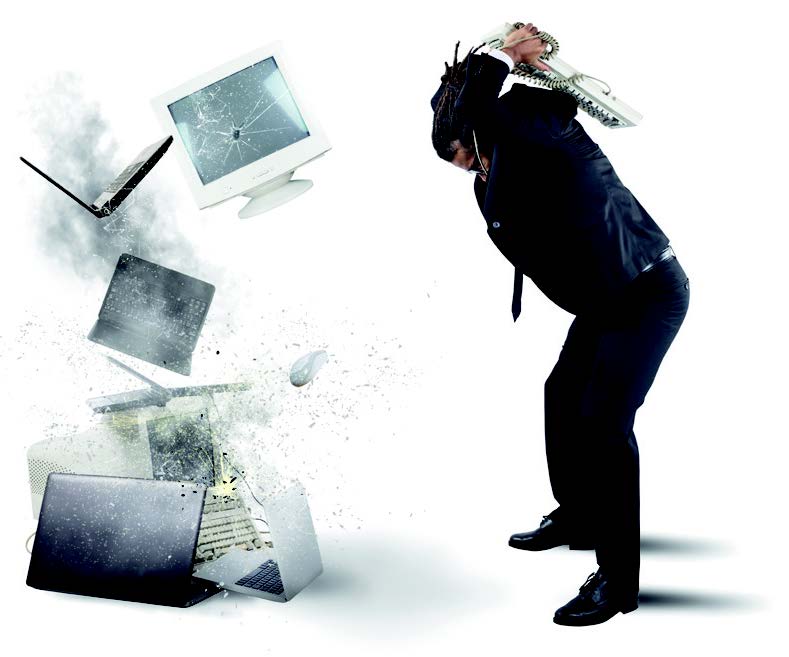 We all know the benefits of the 'little and often' principle, but, increasingly, evidence shows micro-breaks do not always do the job when it comes to recharging our brain power. Longer breaks - popping out for a coffee with a colleague or going on a proper lunch break - are better at giving your mind a real rest and letting it focus on things. This keeps you refreshed and boosts performance levels when you're back at work.
2. You will super-charge your creativity
Chances are that your best ideas do not hit you when you're slouched over your laptop. They come to you while you're out running, when you're in the shower, or making dinner.
That's because you are freeing your brain up to consider new and fresh ideas, rather than furrowing over a problem where you cannot see the woods for the trees. When you take a break, go on a walk, quickly pop into a gallery, browse around a local bookshop – just be. Letting your mind wander will allow new ideas to flow as you temporarily distance yourself from the limitations and noise channeled through screens.
3. You will expand your network
While tapping out emails or blitzing LinkedIn in a 15-minute free window can help, stepping away from your desk and making personal connections will take you so much further than online networking or social media. Networking in person is alive and well (see page 74, opposite, for tips on becoming a better networker). Invest time in face-to-face meetings, get a different perspective, connect with a new associate, explore collaboration opportunities, work out how to help a client. The chances are that, in this hour, you will make a greater difference to your day – or someone else's – than an hour of screen time ever would.
4. You will get a little bit healthier
While nipping out for lycra-clad action may not be your bag, it's a truth that the sedentary lifestyle of the workplace is not doing anyone's health any favours. Project professionals are guilty of not taking that time to give themselves a proper break.
While everyone waits for the standing desk to go mainstream, there is a strong argument to just grab a 20-minute walk to break up the whopping five hours and 41 minutes that you spend stationary, sitting at your desk every day (according to the British Psychological Society). Better still, team up with a colleague or client and go for a walking meeting, take in a change of scene and a fresh perspective – even if it's just a walk around a project site!
5. You'll get a better sense of perspective
Working on a project can be isolating; spending hour after hour in front of a screen, even more so. Keeping your head down means that you may not be aware of your surrounding environment – shifts within your team back at the office, client needs or even an emerging issue on a project.
Stepping away from your desk means you can quite literally zoom out to get a good look at the bigger picture. Away from the distraction of email and newsletter updates you've forgotten you subscribed to, you can refocus your energy the priority tasks with a fresh pair of eyes.
---
Louize Clarke is co-founder of GROW@GreenPark.