Integration between P3M and Systems Engineering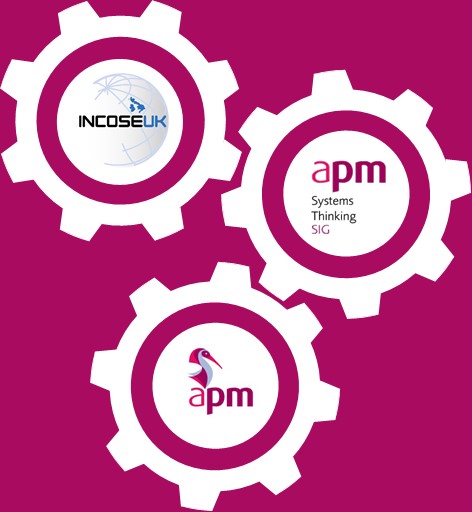 In 2016 the APM/INCOSE UK Systems Thinking SIG emerged out of a Joint Working Group (JWG) between the APM and the UK Chapter of the International Council for Systems Engineering (INCOSE UK) which had been running since 2013.  The JWG originally set out to foster and encourage the overlapping relationships between the disciplines of P3M and Systems Engineering (SE), drawing on industrial and academic expertise from across the two professional bodies.  The aim of this Joint Working Group has developed into the aim of the Systems Thinking SIG:
"To develop and promote good practice and guidance dovetailing P3M and systems engineering, and promote systems thinking across the wider decision making community in order to support the improved delivery of complex change initiatives and avoid common pitfalls."
SIG Co-chair, Prof Doug Cowper highlighted:
"These two organisations, leaders in their fields of Systems Engineering (SE) and Project Management (PM) agreed to work together to explore the tensions between SE and PM, understand the different perspectives of the two disciplines and how to better integrate SE and PM in order to help organisations avoid some of the co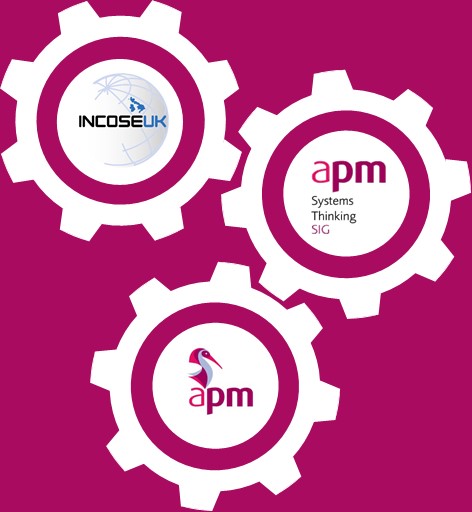 tliest problems associated with complex projects, such as delays and cost overruns, by describing and promoting good practice in the successful integration of SE and PM."
During the past few years the JWG has developed a significant amount of guidance material looking at P3M and SE integration and this material is now available on a dedicated ST SIG Resource section (open to all) of the APM website and also via INCOSE UK (for INCOSE members).
SIG Co-chair, Dr Michael Emes explained:
"The Joint Working Group did a lot of good work over the last three years, and we hope to continue the momentum through the SIG.  In keeping with the spirit of the original aim of the group, most of the outputs from the JWG are focused on Systems Engineering and Project Management integration.  
But we are conscious that there are many APM members who work in projects and may have an interest in systems thinking, but do not currently engage with systems engineers.  We are therefore working to develop further guidance material on systems thinking in projects, programmes and portfolios.  This will help members to understand what systems thinking can offer – improved clarity, increased stakeholder satisfaction and reduced risk of project failure."
The SIG has today published through its new Resources section the following reports on areas of common interest for Systems Engineering and Project Management:
The value of improved SE / PM integration

A comparison of SE and P3M Processes

A guide to SE and P3M life cycle Models and how they can be used

A guide to SE/PM Roles and Responsibilities

An integrated life cycle representation
In addition, it has published the following shorter guides or 'fusion documents' explaining specific areas where Systems Engineering and Project Management are felt to particularly benefit from closer integration:
Product Based Planning

Governance

Requirements management

Managing interdependencies

Transition to operations

Review gates
SIG Secretary Andrew Gray commented: "Further reports including case studies and other fusion documents will be released gradually over the next year, with a growing focus on what systems thinking means for all P3M practitioners."