It ain't what you do, it's the way that you do it
Following on from their well-received presentation at the 2018 WIPM conference, Marion Thomas and Sarah Walton, from Extraordinary Project Management, presented at the Wessex branch event held at the Ageas Bowl in Southampton.
A record audience listened to Marion and Sarah passing on their experience of how to enable projects to succeed. By taking the advice of the classic song sung by Ella Fitzgerald 'Tain't what you do', and exploring further that 'it's the way that you do it' and importantly understanding why you do it, that enables the 'that's what gets results'.
They went through their framework of "5 T's" of Extraordinary Project Management: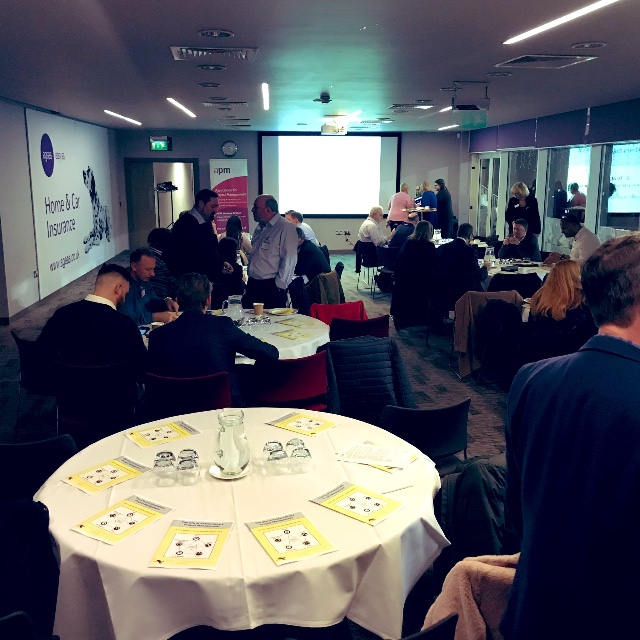 Target – be absolutely sure of what your scope is and essentially 'why' you are doing it.
Terrain – help the team envision not just what the plan looks like, but the steps and obstacles along the way.
Tribe – who is in your project team, what strengths and unique attributes do they bring? What is the support structure within the team?
Time mastery – time management enables efficiency; time mastery enables effectiveness.
Taking care of yourself – what does your personal support structure look like?
Using the 5 T's can enable the change from a manager who gets things done efficiently, to becoming a leader who gets them done effectively.
The final message was that Marion and Sarah just want people who work on projects to be fulfilled and successful, and make a great difference to this world. Be kind, see the good, lead and inspire. Pass it on.
Answering questions after, it was advised that in moving to a new job the best way to build a support structure around you is to embrace the 'new person' ability to ask the potentially basic/stupid questions; as a new member you have technical experience but do not know the culture or processes of your environment. By asking your colleagues you exhibit a willingness to learn and a recognition of their knowledge and experience, which will be warmly received.
The culture aspect when working with colleagues in different countries was also explored. Find out what their nuances are and respect them, work them into how you deal with your colleagues and you will be respected for this. When wanting to get other colleagues that you work with to be enthused and embrace the '5T's as well, it was advised to be an ambassador yourself, be enthusiastic and proactive and help lead the way.
Elizabeth Russell, APM branch chair