Leading successful change webinar
Leadership and culture are too often overlooked when it comes to change – and yet they are the reasons why so few change initiatives deliver.  This issue was covered in a webinar presented on Thursday 6 May 2021.



Change management professionals are highly skilled and do a brilliant job providing business leaders with the discipline, process and advice they need to deliver change. 
But still, the majority of change initiatives falter.
And the reasons are two-fold – leadership and culture.
If you want your next change initiative to be the 1 in 8 that succeeds, you will need to help your leaders address both of these business-critical issues.
Too many leaders understand the importance of change leadership; that leadership is leading change. "If you are not leading change, you are not leading anything. You are just managing the status quo."
Too many leaders also forget that change is all about people, and we humans don't change just because we are told to – we only change if we want to. A leader's job is to help their people to want to change.
Webinar resources
Campbell has very kindly allowed some of his presented material to be made available for viewing. The video recording on YouTube are now available in our APM resources area and also embedded below for reference.
The questions submitted during the presentation are currently being reviewed by the speaker.
This event is suitable for professionals with an advanced level of experience.
Presenter
Campbell Macpherson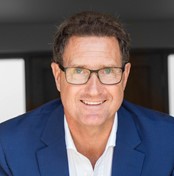 is an international business advisor, keynote speaker, Executive Fellow of Henley Business School and award-winning author. His first book, 'The Change Catalyst' (Wiley 2017) is about leading change and was the UK's 2018 Business Book of the Year'. His second 'The Power to Change' (how to embrace change and make it work for you) has recently been published by Kogan Page. Campbell runs workshops and webinars worldwide for leaders on 'leading change' and employees on 'embracing change' based on the content of his books.

Campbell has been leading strategic change and enabling strategic change for more than 25 years; enabling organisations across UK, Europe, US, Asia, Australia & the Middle East to clarify their strategy, build cultures that embrace change and align their people to deliver – as CEO, Strategy Director, HR Director, Marketing Director, eBusiness Director, board member, change leader, business adviser and NED. He was a multimedia entrepreneur and started his career flying jets (badly) in the Air Force.


APM Body of Knowledge 7th edition reference

Section

Description

2

Preparing for change