Making the hard decisions webinar
This webinar, held on Tuesday 16 June 2020, and presented by Petula Allison and Adam Skinner, explored the challenges faced in decision making when managing a portfolio.
With a range of senior stakeholders, many moving parts, internal and external influences, making sure you have the right information, presented in the right way, at the right time for the audience, can be key in achieving the perceived 'good decision or outcome', but is that enough?
This webinar explored the challenges faced in achieving a decision, a 'good decision' or outcome.
The content built on a Portfolio Directors event where we explored the challenge of decision making at the portfolio level, with cross representation of Portfolio Directors across sectors and industry.
It explored the key themes from the event, first looking at what constitutes a 'good decision' and then how to create the right situation to achieve a 'good decision'.
The presenters then opened up the discussion and there were contributions from the audience on their experiences on decision making.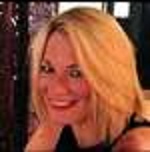 Petula Allison is an Enterprise Portfolio Manager, Programme and Change Planning specialist. She has experience in both the public and private sector, and is currently working in Financial Services at the Yorkshire Building Society (YBS) as their Change and Portfolio Planning Manager.
She is a member and appointed Co Chair for the APM's Portfolio Management SIG, which aims to provide a collaborative open forum for practitioners, and anyone with an interest in portfolio management, to get together, share ideas, offer support and advice to the PMO community, and to create valuable practice-oriented knowledge, which helps drive forward the portfolio and project management profession for the APM.


Adam Skinn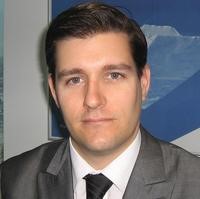 APM Portfolio Management SIG committee as Co Chair and is a graduate with distinction of Saïd Business School's MSc in Major Programme Management.

This webinar is suitable for professionals with a beginner to intermediate level of experience.

 
Petula and Adam have very kindly allowed their presented material to be made available for viewing.
The slides on Slideshare and the webinar recording on YouTube is now available in our APM resources area and also embedded below for reference.

The questions submitted during the presentation have now been answered.
 
APM Body of Knowledge 7th edition reference

Section
Description

2.1.3

Portfolio shaping