Newcastle Science Central – A joint venture city redevelopment programme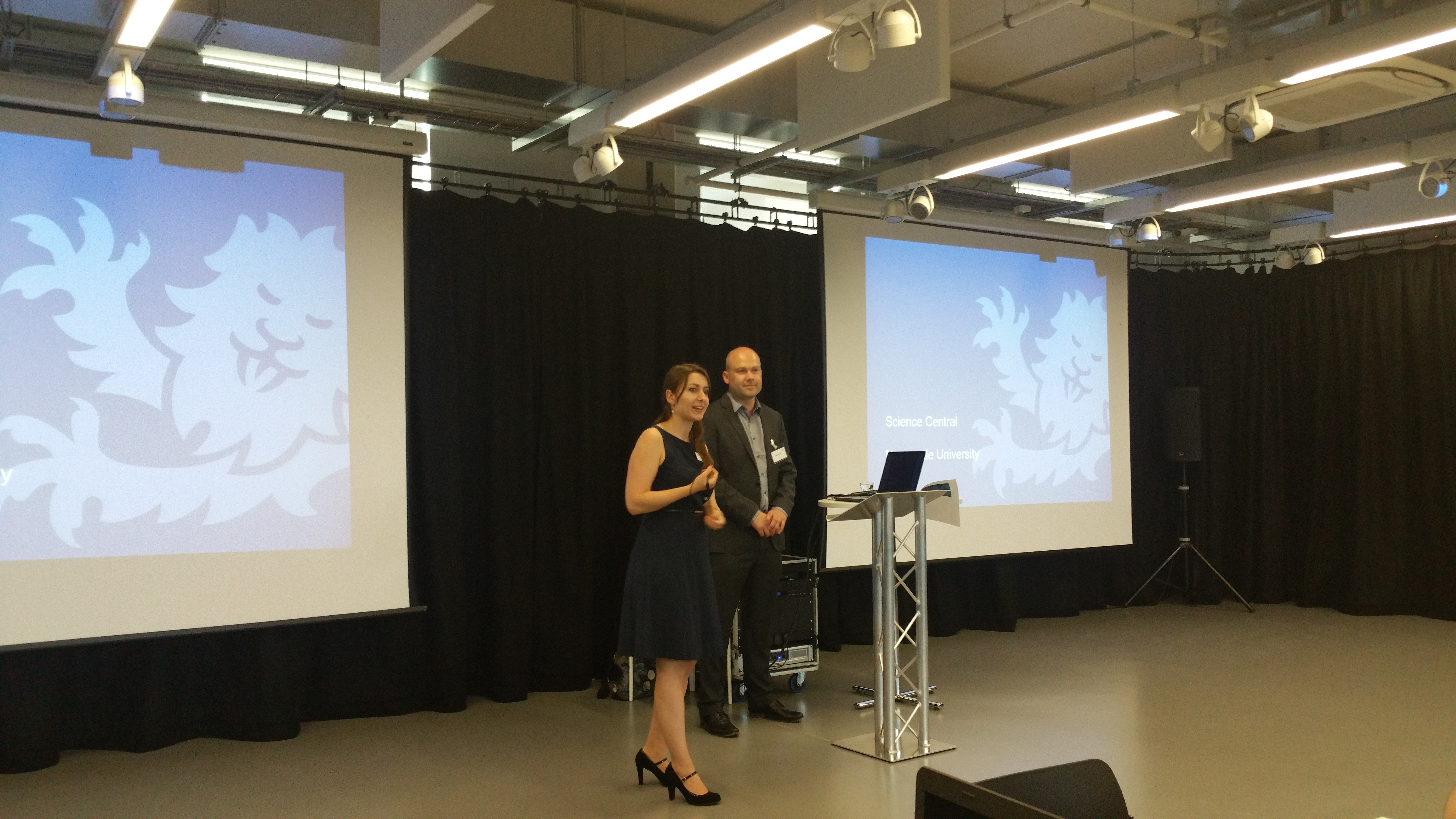 This event was a fascinating insight into the regeneration work around the space surrounding the old site of the famous Newcastle Brown Ale brewery, there was even a tribute to the famous blue star with an artwork at the entrance of the building.
Nat Redon from the APM North East branch lead the session and welcomed the audience and introduced the guest speaker for the night, Robin Beattie. Robin is the Newcastle University Capital Development senior project manager.

Robin took the audience through a vast site map showing the various stages of the development and the buildings that were built and were yet to come. It became clear the three driving forces on the development, Newcastle University, Newcastle Council and the recently added Legal and General, all had different reasons and goals for the development and this lead to a very interesting project environment. Robin gave an insight to the challenges faced on the project as well as the successes and aims, all this lead to an interesting question and answer session following the talk.
A special highlight of the evening was learning how much focus was going into trying new ways of making the site sustainable, not only monetarily but also ecologically. Students will be planting a variety of grasses and testing surface water absorption around the completed site, not only boosting appeal of the site visually but also reducing surface water that has created huge problems in the past. In addition, a large network of water containment structures has been built into the site beneath the surface to not only prevent future flooding but also supply the site with a water source for maintenance of the site. Also, there is the involvement of science departments to create energy solutions. This all seemed like something that will bring a much needed boost to this part of Newcastle, and do it in an innovative way that may serve as a bench mark for future developments.

Oliver Randall
North East branch chair