Project management: key skills in challenging times
Following today's historic announcement APM's latest briefing paper Brexit – The Great British Project? sets out what Brexit means for project managers and its likely impact on the business of project management.
Despite the huge level of uncertainty surrounding the project to leave the EU – including disentangling the UK from more than 40 years of EU treaties and agreements – it is expected that project managers will play a key role in its delivery.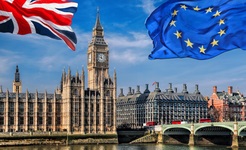 The report highlights a number of potential opportunities for project professionals. It says: 'Project management is about delivering transformation and change. To make a success of Brexit, a huge number of experienced project professionals with the right skills and flexibility will be needed as the process ebbs and flows. Equally, it will require risk management and planning skills that reflect the need to constantly adjust plans and processes.'
It adds the benefits of delivering this huge undertaking are likely to be felt for the next 10 years or so. 'Suffice it to say, highly qualified project professionals will be an essential resource across the civil service and private sector over the next decade, as the UK attempts to make Brexit succeed.'
Furthermore, core project skills will be in great demand to ready the economy post Brexit. 'Brexit will also represent a massive change in how (some, perhaps most) UK businesses will operate, how they are structured, how they trade with Europe and what legislation they must comply with. Such a drastic change will require a very robust project plan and every organisation will need to be ready and capable of managing difficult and possibly complex change processes.'

In other sectors the prospects for project managers are less certain. The report highlights RICS research, which suggests that the UK construction industry could lose up to 200,000 workers, based on loss of access to the single market. It also points to the risks that could endanger the UK's £500m infrastructure pipeline.
As the effects of Brexit are realised, the demand for world-class project professionals to keep projects routed and delivered on time, on budget and to the highest of standards, will be greater than ever.
Whatever the future for the UK's major project portfolio and private ventures. The project profession will be vital in ensuring organisations can deliver change and projects in uncertain and challenging times.