Sustainability in Project Management – what you need to know
Sustainability has been likened to the next industrial revolution and needs to be delivered harder and faster than digital transformation. Although sustainability might be something that individuals consider at home, sustainability is being discussed more readily within organisations – but what does that mean for project professionals? In this interactive session we will break down sustainability and share our experience of what it means for project professionals. This event was held on 21 September 2023.
With the impacts of climate change becoming more prevalent to the everyday person, aggressive net zero targets being set and social value becoming increasingly important for organisations the focus on sustainability has changed and will continue to change.
Although the topic of sustainability might be understood at home, when people come to work people can be confused on what they should do when they come into the workplace.
We hope you can join this interactive session to learn more about:
What sustainability is (climate change and social value)

How these trends impacting projects
What project managers can do now
Speaker: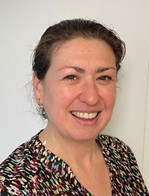 Jacqui Lees, Net Zero and Social Value Director, Atkins – SNC Lavalin
Jacqui is a divisional director for Net Zero and Social Value at Atkins, she is a chartered management consultant and experienced business consultancy leader and change practitioner. She is passionate about safeguarding the future of our planet and leaving a lasting legacy we can be proud of. Having worked on a number of digital transformation programmes centred on the people side of change across the public sector, she is currently running an internal change initiative embedding net zero and social value into the division as well as working with clients on the wider net zero challenge. Jacqui is part of Tech UK's Climate Council and co-chairs the Management Consultancies Association Sustainability Group.
Jacqui has very kindly allowed her presented material to be made available for viewing. The webinar recording on YouTube is now available in our APM resources area and also embedded below for reference.
This event was suitable for professionals with any level of experience.
Previous presentations and webinars can be viewed on the APM Slideshare and YouTube channels.
APM Body of Knowledge 7th edition reference:
1.3.3: Sustainability
3.3.6: Continuing Professional Development (CPD)