The virtual journey to the new 5th edition of MSP (Managing Successful Programmes) webinar
Dr Ruth Murray-Webster,
lead editor, and Dr Penny Pullan, co-author (1 of 4), will share their experience of developing the new edition of the programme management framework: MSP Managing Successful Programmes. With the team spread out around the world, much of the writing was done virtually, despite being completed before lockdown.
This webinar told the story of the new edition and introduce the key concepts that update MSP for our time. Ruth and Penny shared insights into working in a virtual team across three continents and then delivering in the midst of a pandemic!
Presenters
Dr Ruth Murray-Webster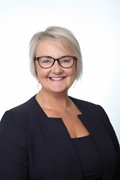 is recognised as a leader of project-based organisational change and risk management performing roles as a practitioner, advisor, facilitator, researcher and author. For more than 30 years Ruth has practised and advanced change and risk management approaches, developing commercially astute strategy, centred around emerging risks and disruptive trends. 

She is a Director of Potentiality UK and Associate Fellow at the University of Oxford: Saïd Business School.
Ruth researched organisational change from the perspective of the recipients of change for an Executive Doctorate at Cranfield School of Management between 2008 and 2012 and she has co-authored numerous books, including A Short Guide to Facilitating Risk Management with Penny Pullan.

Ruth was Lead Editor of the Association for Project Management Body of Knowledge 7th edition (2019) and the 5th edition of Managing Successful Programmes™ (2020). She is currently working on the 6th edition of the Chartered Institute of Building Code of Practice for Project Management in the Built Environment.

Ruth was awarded an Honorary Fellowship of the Association for Project Management in 2013 for her services to risk and change. The synergies between the two disciplines continue to drive Ruth's thinking, writing and practice.



Dr Penny Pullan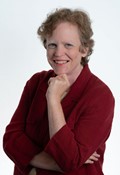 contfacilitation programme for project professionals.
Her books include: 'Virtual Leadership: Practical strategies for getting the best out of virtual work and virtual teams' (Kogan Page), 'Business Analysis and Leadership: Influencing change' (Kogan Page, co-edited with James Archer) and 'A Short Guide to Facilitating Risk Management' (Gower, co-authored with Ruth Murray Webster). Her next book is due out in 2020 and is entitled: 'Making Workshops Work: Creative collaboration for our time'' and contributions are welcome!

Webinar resources
Ruth and Penny have very kindly allowed this presented material to be made available for viewing, with Axelos giving permission for content owned by them to be included in the event and presentation.
The webinar recording on YouTube is now available in our APM resources area and also embedded below for reference. 
This webinar is suitable for professionals with a beginner to intermediate level of experience.


Additional supportive resources

Axelos blogs
APM Body of Knowledge 7th edition reference

Section
Description

2.1.2

Programme shaping